"Alexa, turn on SmartThings integration" says Amazon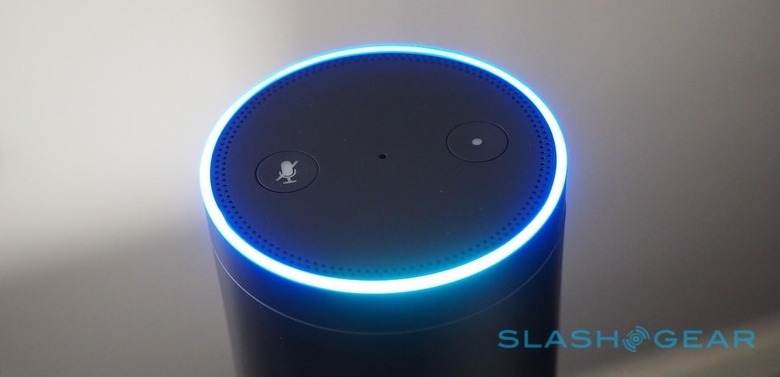 Amazon's cylindrical Echo home assistant is gaining another automation ability, hooking up with Samsung-owned SmartThings for the speech-controlled smart home. While it's not the first such integration we've seen Echo add in the months since Amazon launched the chipper speaker, it could well be one of the most far-reaching, thanks to SmartThings' broad compatibility with a huge – and growing – number of third-party automation devices.
According to a SmartThings announcement – seemingly pulled, though not before landing in Google's cache – just about anything paired up with the company's hub will be controllable via Echo.
As with other such services, users will just have to say "Alexa" to wake the Echo up, and then issue instructions for a specific device or scene.
Since part of SmartThings' charm is its cross-platform support, that means many home automation devices which may not have got around to integrating with Echo have nonetheless been brought onboard. That includes light bulbs from various manufacturers, like Philips hue, Osram, and Cree, along with remote power outlets, and more.
Perhaps most exciting for many, however, will be support for Sonos speakers. Unfortunately, the integration isn't quite at the level where you can ask for any specific track or playlist, but it's possible to set what SmartThings calls "mood music" which links to a preset song or playlist.
Right now the link between the two platforms doesn't appear to be active, but we can only guess that it'll arrive sooner rather than later.
It'll work with both the original SmartThings hub as well as the new, second-generation hub that went up for preorder earlier this month.
Update: SmartThings' post about the new functionality has gone live, and there are instructions on how to get your Echo working with the home automation platform.
VIA Zatz Not Funny
SOURCE SmartThings