We'd jump on this Amazon Fire TV 4K deal: Here's why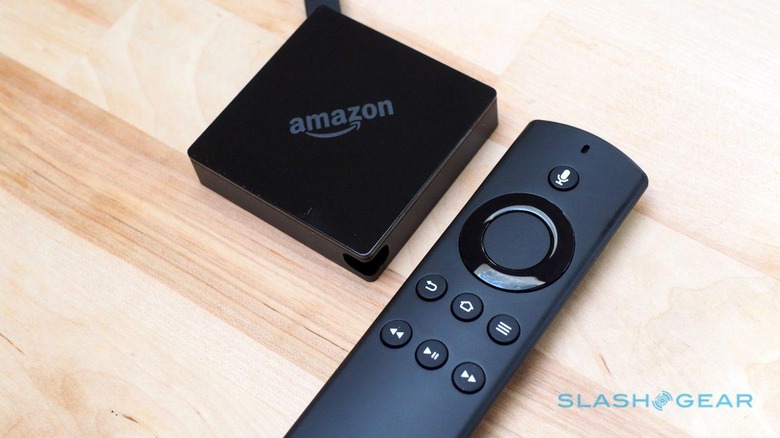 We may receive a commission on purchases made from links.
If you've been thinking of getting on the streaming video train, today might be the day for it. Amazon is running a limited time promotion on two of its most popular set-top boxes, the Amazon Fire TV Stick and the Fire TV with 4K Ultra HD. Both are reduced to some of the cheapest pricing we've seen so far.
The deal on the Fire TV Stick sees ten dollars cut from the usual price. Instead of $39.99, you're getting Amazon's streamer for $29.99. That's including the Alexa Voice Remote, which allows you to search by voice through Amazon's catalog, in addition to ask questions of the virtual assistant as you might through an Echo smart speaker.
Amazon's discount on the Fire TV with 4K Ultra HD is arguably even better. That's now down to $49.99, versus its usual $69.99 price. Again, you get the Alexa Voice Remote. Both are designed to hide behind your TV, plugging into an HDMI port and with the microphone-toting remote connecting via Bluetooth.
Which should you go for? While it's tempting to jump on Amazon's cheapest deal, the regular Fire TV Stick, we think there's a solid argument to be made for opening your wallet or purse a little wider and stepping up to the Fire TV with 4K Ultra HD. That's even if you don't currently have a 4K TV.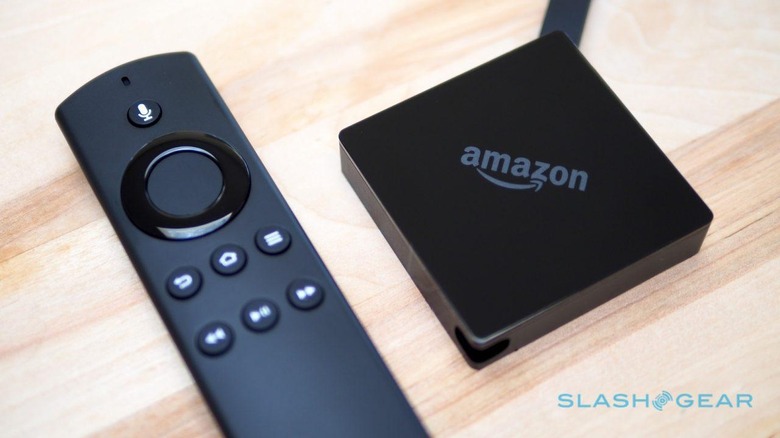 Why buy the Fire TV with 4K? Beyond the upgrade potential – after all, one day you're probably going to be looking to upgrade to an Ultra HD TV set, after all – it's also a faster, newer box. The hardware is speedier than that of the Fire TV Stick, for a start – Amazon says 40-percent more powerful, in fact, and we definitely noticed an improvement in our review – and it comes with more memory. It's also running a newer version of Android, too: while you may not see that, underneath Amazon's custom interface, it's going to be more secure and more efficient.
If you're an audiophile, meanwhile, that's another good reason to go for the more expensive of the two. The Fire TV with 4K now supports Dolby Atmos audio, which allows for more precise control over where surround sound effects come from in your room. As with Ultra HD, you'll need the right hardware to actually enjoy Dolby Atmos sound, but it's worth noting that prices for those systems are coming down, too. Even if you don't have the requisite speakers today, it's worth having the hardware potential in your set-top box of choice.
As ever, Amazon isn't saying quite how long its Fire TV Stick and Fire TV with 4K Ultra HD promotion will last. If you're tempted, then, probably best to jump on the deal sooner rather than later.
SlashGear uses affiliate links, and if you buy something we might get a small percentage of the sale