Amazon Fire TV looks set to get Echo's Alexa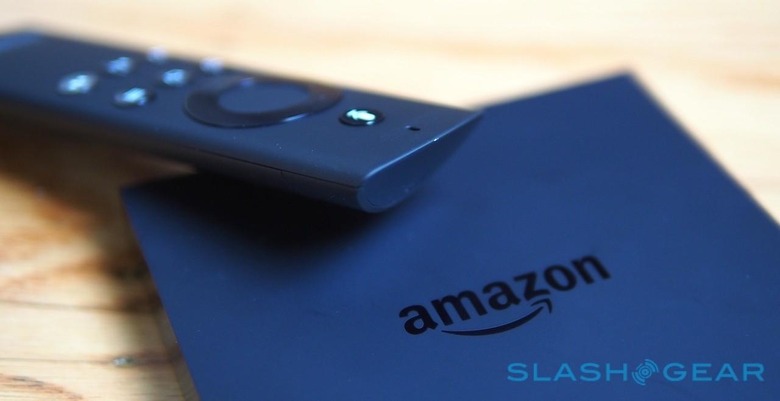 Amazon looks set to add Alexa voice control to its Fire TV set-top box, inviting over the digital assistant from Echo to read audiobooks and even do shopping. Although Amazon is yet to announce any such integration, signs of the upcoming functionality were spotted in the Fire OS 5 developer preview by AFTVnews.
According to those snippets of yet-to-be-enabled voice control code – along with the graphics that allowed the site to mock-up what the Alexa interface for TV might look like, shown below – the full breadth of Echo's abilities, bar its always-listening microphone, will be supported.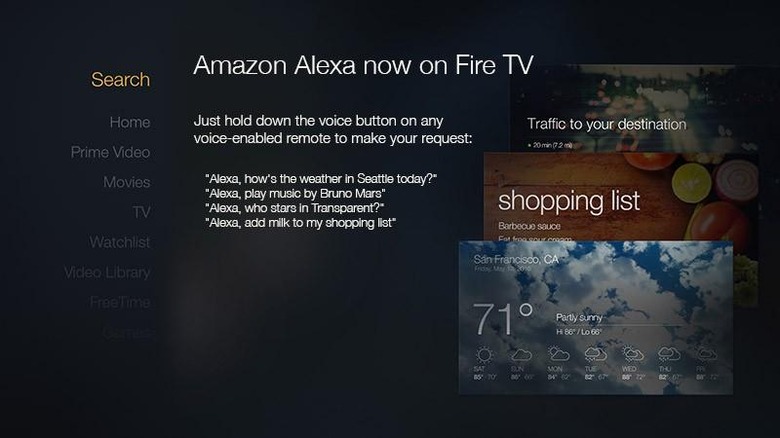 They range from asking for weather and news reports, excerpts from Wikipedia, music playback through Amazon Prime Music, and reordering items previously bought through a Prime account.
Meanwhile, third-party services have also waded in with support. Echo can currently control Philips hue lights, for instance, or a SmartThings home automation system.
According to the code, both the Fire TV's existing voice search and Alexa commands will be supported; the latter will be differentiated by the prefix "Alexa," before a request is made.
While unconfirmed, it appears that any microphone-enabled Fire TV remote will be compatible, which indicates the Fire TV Stick will also get the functionality if paired with the optional advanced remote or, potentially, the Amazon remote app for smartphones.
It's no great surprise to see Amazon extending Alexa to its TV platform, mind. Back in June, the company announced an SDK for the system, allowing third-party device manufacturers to integrate voice control into everything from alarm clocks to car dashboards.
Of course, it's possible that Amazon will save the new voice features for its refreshed Fire TV, signs of which were spotted crossing the FCC earlier this month.
VIA Dave Zatz
SOURCE AFTVnews