New Amazon Fire TV with microSD leaked in FCC listing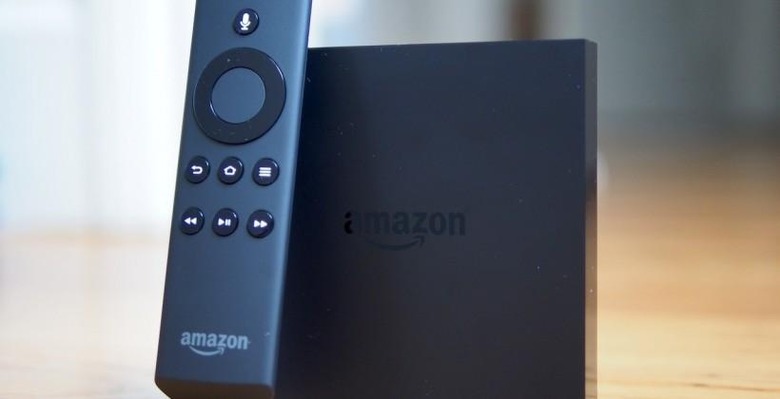 An FCC listing has once again spilled the beans on an upcoming tech device, this time a possible new Fire TV from Amazon. The listing, discovered by Dave Zatz, refers to the device as a "HDMI Digital Media Receiver." Amazon's original Fire TV is listed as out of stock, so this FCC listing aligns perfectly with a new device rollout sometime this fall. The most notable new feature mentioned for the set-top box is a microSD slot.
The listing says it was filed by a company with the name "Quill Royal LLC," but like any tech giant these days, Amazon is known to use shell names for keeping new products hidden.
Along with microSD support, the potentially new Fire TV offers 802.11ac WiFi and Bluetooth 4.1 connectivity, and feature an ethernet port and USB port that can handle flash drives. This all points to a much more robust streaming media player.
While the last nail was just put into the coffin of Amazon's Fire Phone, the company has said it's not giving up on hardware altogether, and both the Fire TV and Fire TV Stick have proved popular among consumers. Zatz is said to have a good track record at discovering Amazon's FCC listings, so we may not have long to wait to find out if this is the real deal.
SOURCE FCC