With the Fire HD 6 we see Amazon approach the standard paperback book size device. But this device is not aimed at reading alone, it's aimed at every kind of Amazon-based media. It is, after all, an Amazon-centric device, and therefor should be purchased only by those willing to work with Amazon's collection of digital stores.
Who is this device for?
If you've got an Amazon Fire Phone, this device might be for you. If you have a larger Amazon Fire device and want something a bit more conservative, this device might be fore you. If you have a Samsung Galaxy Note, know right now: the Fire HD 6 is not an upgrade.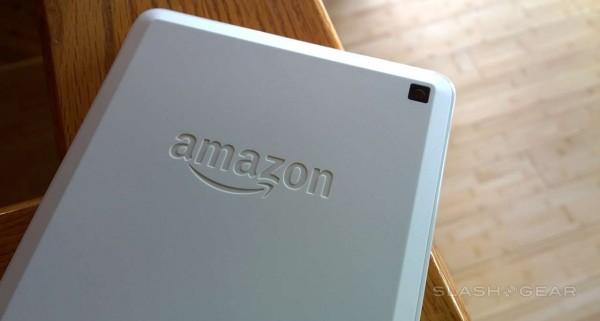 With the Fire HD 6 you get a device with the following specifications. Note that this device is not the most elegant-looking tablet on the market. With a thickness of 0.42 inches and a weight at 290 g (10.23 oz), it's not the lightest or thinnest tablet of its size either.
Display: 6-inch IPS LCD 800 x 1280 pixels 252 Pixels Per Inch
Processor: MediaTek 1.5 GHz quad-core
RAM: 1GB
Storage: 8GB or 16GB, no microSD card slot for expansion
Connectivity: Wi-Fi 802.11 b/g/n, Bluetooth
Sensors: Accelerometer, Gyroscope
Colors: Black, White, Cobalt, Magenta, Citron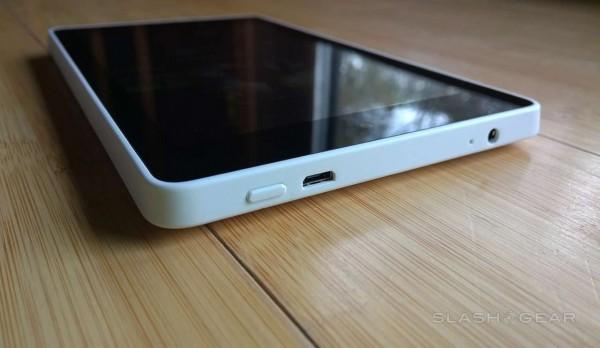 This device is aimed at those without a slate in their hand already. It's made for people who've only used one smartphone before in their lives – those looking to use a tablet that they can "get on Facebook with and look up recipes." This is that tablet.
Software
You're using Android here, but it's Amazon's Android. That means that you're using what's called Fire OS 4 "Sangria", an extremely simplified user interface. In some places it's easier to work with than Android – or it looks easier, at least – in other places it's less intuitive.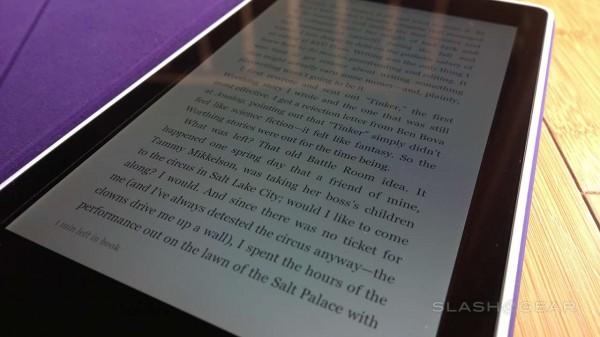 You have a big row of apps/media shortcuts that you've used recently right in front of your face, right at the first and only homescreen. Above this row you'll find portals to places you can purchase new media or see the media you've purchased, but haven't downloaded. Below you'll find Silk Browser (the internet), Email, FreeTime (a UI for kids), and "Help".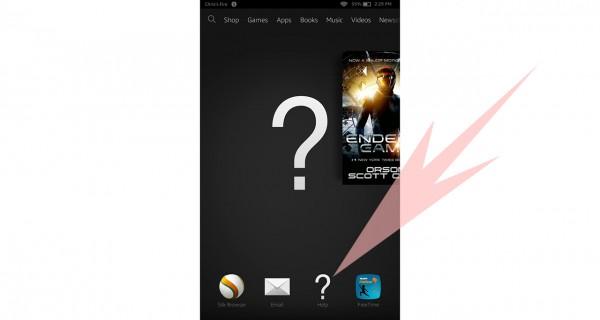 For those of you buying this tablet for a relative for the holidays, I cannot express enough how awesome the help button (the massive question mark icon) on the homescreen is. Inside it's almost impossible to mess up figuring out an answer to any question you have.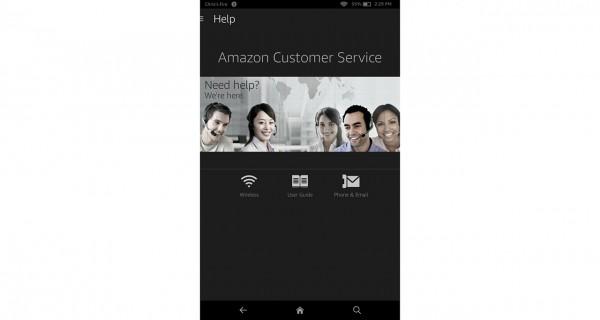 Of course your relative being a master at tapping the wrong button, they might be able to succeed – but stay strong! Amazon's efforts in keeping everyone self-sufficient are great!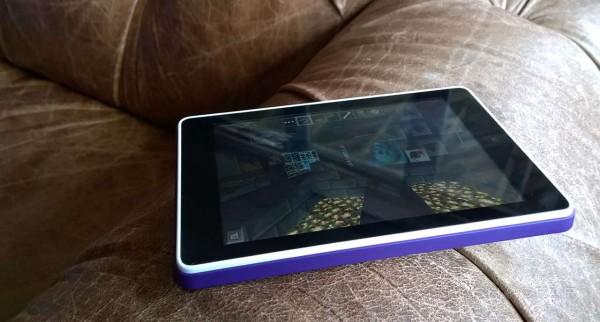 You'll have access to books, movies, music, and apps. We've downloaded a few games – like Minecraft, for example – that work great. This device is a great Minecraft playing machine. It's just the right size to toss in a purse or backpack and break out whenever you'd like to start bashing some trees.
Reading
Amazon sells almost as many tablets as Samsung – if you're going to buy one for reading ONLY, you might want to consider an e-reader. Seriously consider the Kindle Voyage if you're going to be reading as it uses a Paperwhite display that's sharper than the Fire HD 6 and far less strenuous on your eyes.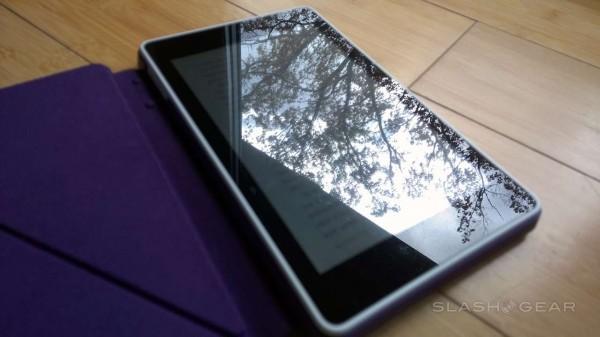 If you're planning on reading in direct sunlight, think again.
While the Kindle Voyage allows you to focus more naturally on the blackness of the "ink" on the screen, the Fire HD 6 works like any other smartphone or tablet. It's very bright and not made primarily for reading.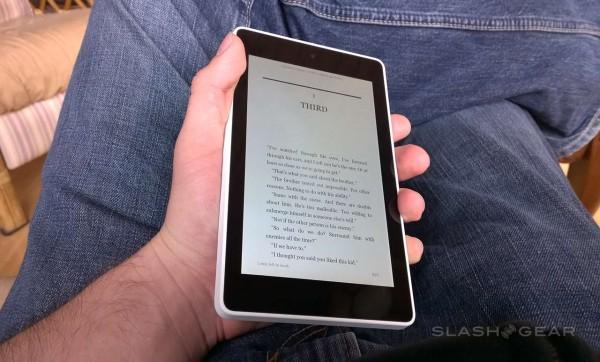 That said, the tablet IS a size very similar to a chapter book, making it exceptionally comfortable to hold whilst on-the-go. If you're used to reading books on brightly lit displays, the Fire HD 6 will suit you well.
Camera
Amazon didn't spend a lot of time touting the abilities of this device's camera set when they've presented this September. With a 2-megapixel camera at its back (with no flash) and a VGA camera up front, we weren't expecting any miracles.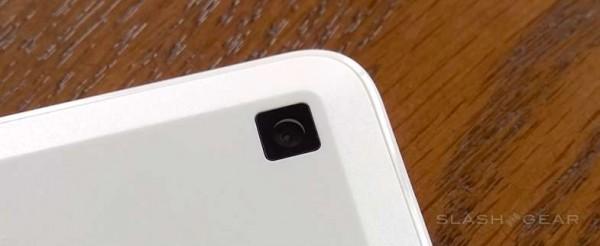 Below you'll see the first photo we always take when reviewing a device – that fan. It looks pretty decent from here. This is an ideal situation for the Fire HD 6 in taking photos – decent lighting and not a lot of importance placed on movement.
Next you'll see an HDR photo taken of some toys. Notice how it's almost blurry – this is because Amazon's HDR requires that you hold still for a few moments while it captures the several different images it needs to mix the lot together.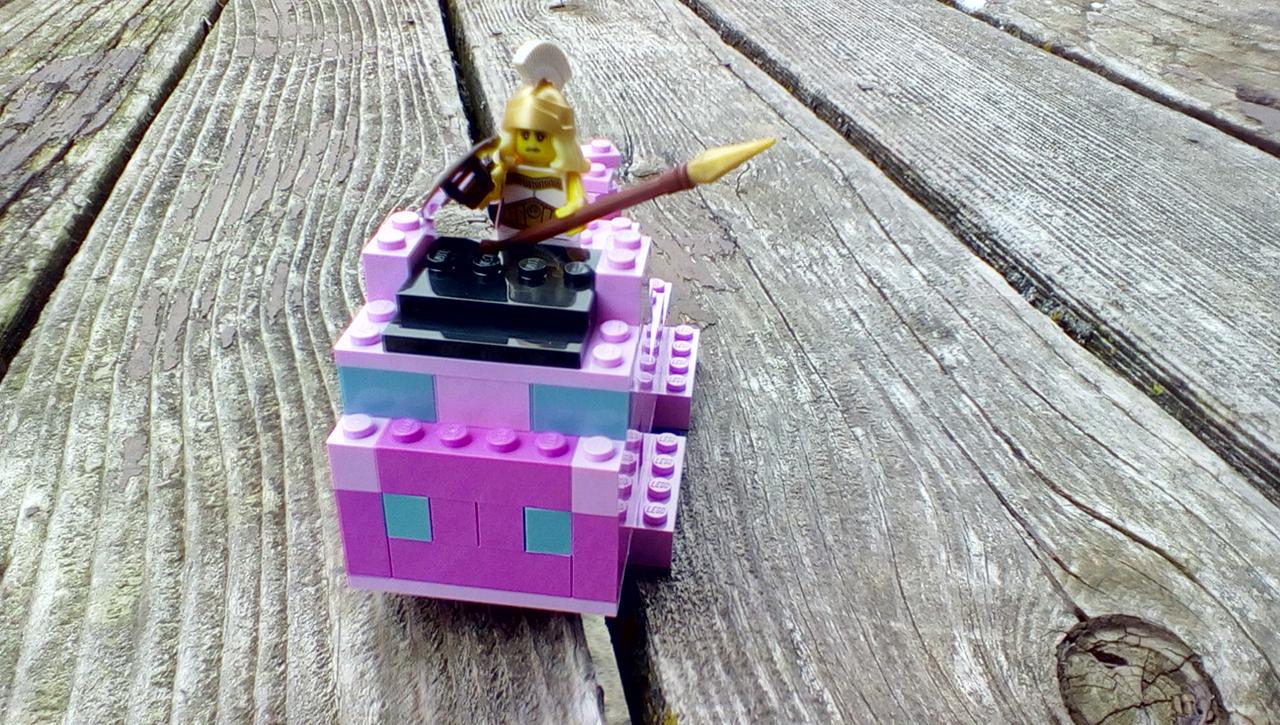 The photo below was taken without HDR – notice how it looks ever-so-slightly better. Amazon's HDR technology looks good if you've got the ability to balance the device up against something unmoving. Keep that in mind.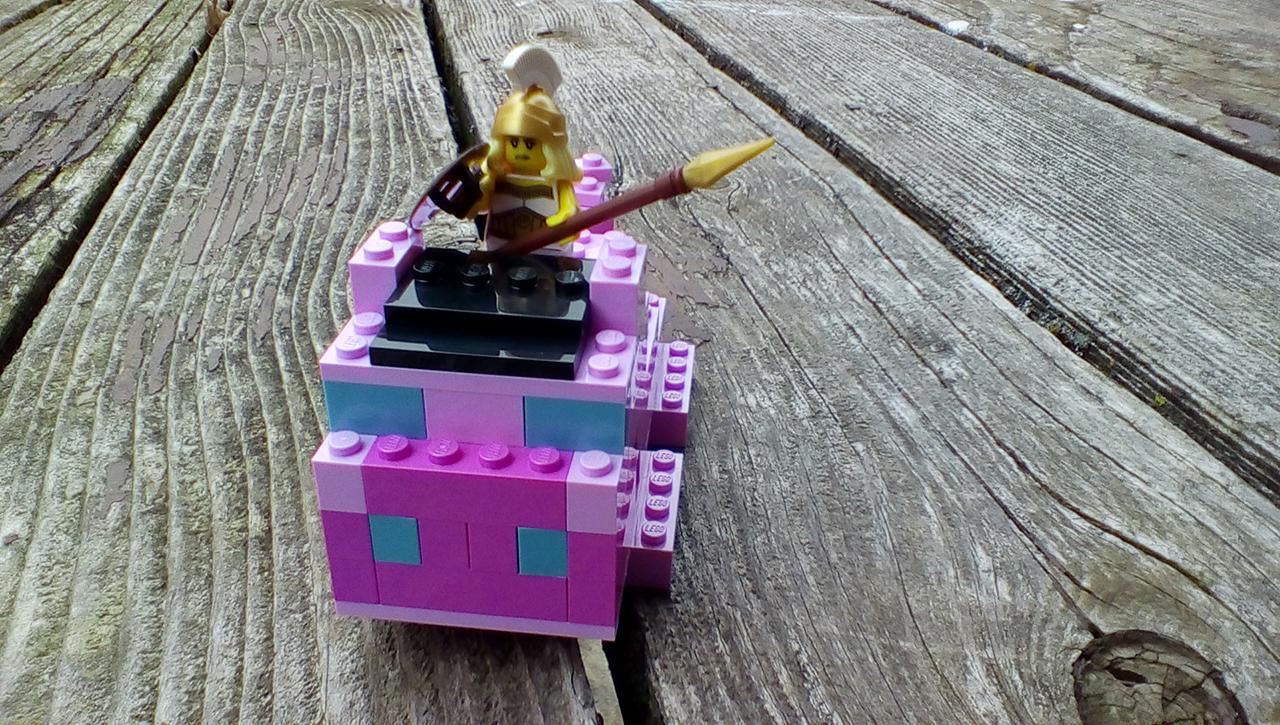 The final photo example we've got here is of the outdoors. Looks OK, doesn't it? Amazon's camera suite is made for the most basic of photos – making photos look OK is definitely what it's OK at doing.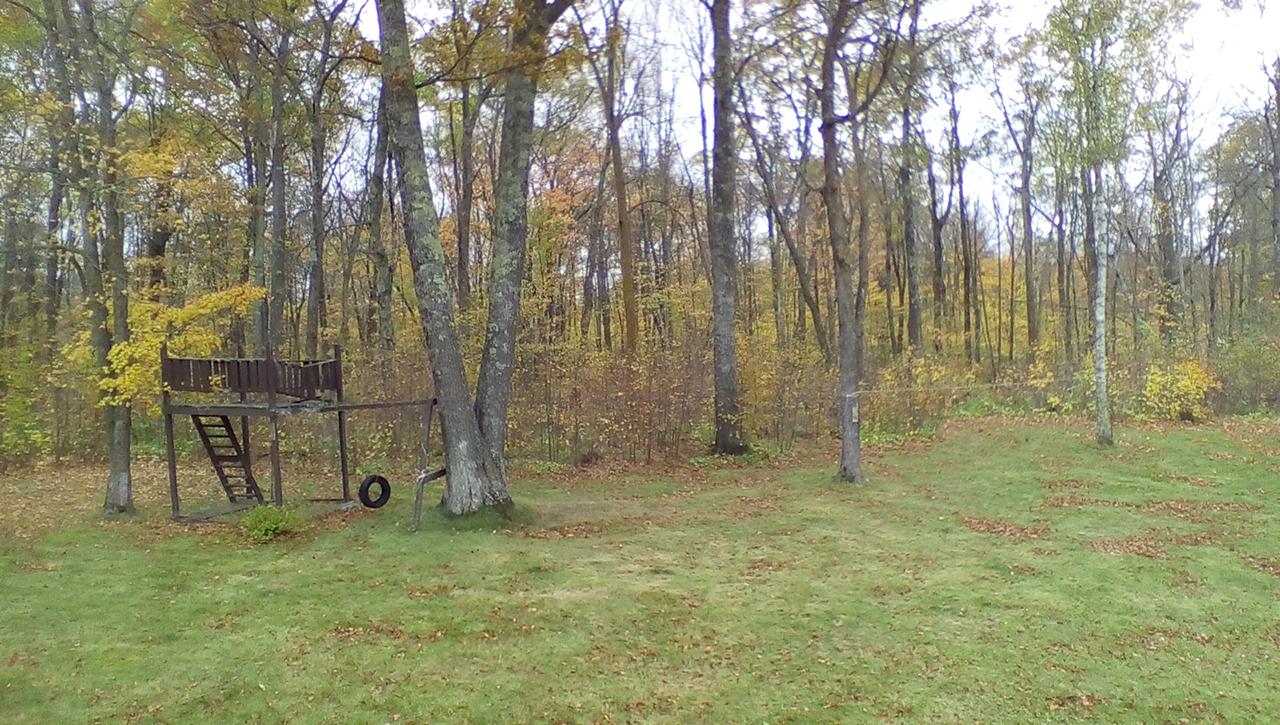 Battery Life
Amazon provides an impressively nut-shelled suite of "Power Management" switches in its settings bar. There you're able to use "SmartSuspend" which turns off Wi-Fi when you put the device to sleep. You've got display brightness and sleep delay as well as switches for Bluetooth, VPN, and Location services for GPS.
Because of these settings, we're going to need more time to give you an accurate read-out of this device's battery life. For now take this to heart: just today we've used the device for around 3 hours and we're at around 70% battery life. That's playing games and reading. Impressive indeed.
Wrap-up
The Fire HD 6 is a fun little device. If you're excited about getting the best of the best in Amazon, this isn't it – this is the budget model. This is the device that'll cost you $99 or $119 USD depending on your choice of storage size.
This is the device you buy for your relative – or your child. Though you might want to opt for the Fire HD Kids Edition Tablet if that's your end goal. Kid-Proof Case and all.
If you're aiming to purchase a tablet for your aunt or uncle, grandma or grandpa, mother or father this holiday season, this is a good bet. If they've never used Amazon before, you might want to check with them to see what they think about Fire tablets, but you'll probably be just fine anyway.