Amazon's Eero acquisition closes as a $100-off deal opens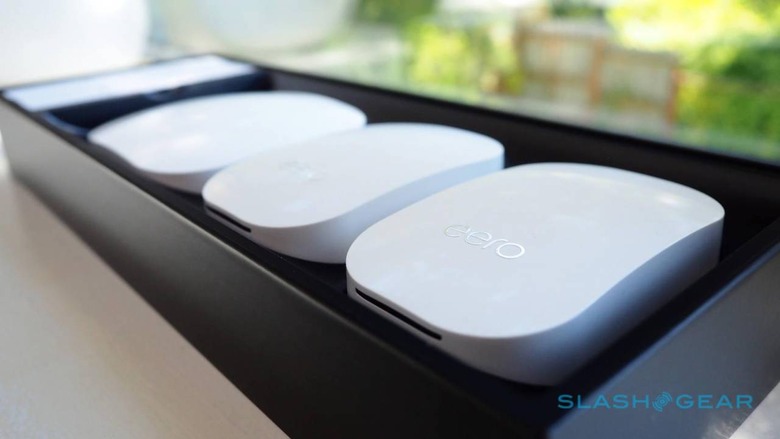 We may receive a commission on purchases made from links.
Amazon has completed its acquisition of Eero, and to mark the occasion it has slashed $100 off the price of the home WiFi mesh networking system. News of the acquisition broke back in February, with Amazon adding the multi-router system to its growing list of hardware brands it owns.
Eero was at the front of the domestic mesh router wave. Launched in 2014, the company aimed to bring technologies better associated with sprawling enterprise installations to a home audience, with the promise of better WiFi coverage regardless of tricky construction, multi-level buildings, or the hassles of configuring multiple units.
It was not to be the only company with such a vision, mind. Google launched its own system, Google Wifi, swiftly followed by a number of startups and more traditional networking brands. To better compete, Eero launched Eero Plus, its subscription service which adds features like malware filtering and parental monitoring in return for a monthly fee.
All that was enough to attract Amazon's attention, and now the deal bringing Eero under the Jeff Bezos umbrella has closed. To celebrate, Amazon is now offering the Eero Home WiFi System for $299 instead of the usual $399. That gets you a single Eero unit and two Eero Beacons.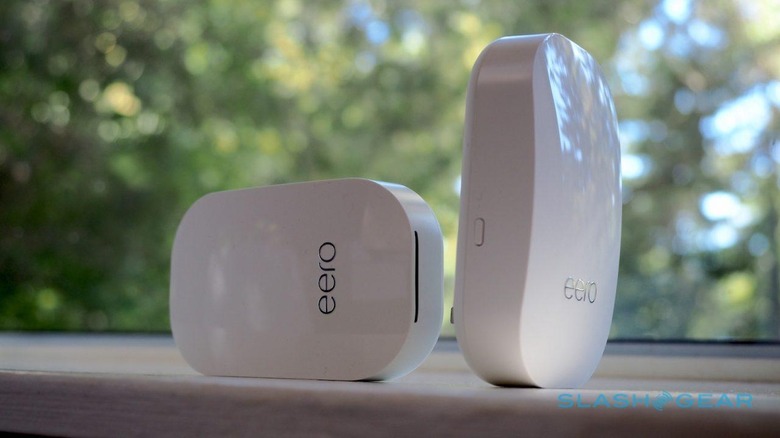 Not everybody was so enamored by news of the acquisition, however, with some Eero users or would-be users concerned that their networking platform of choice might end up sharing their data with Amazon. Today, they're fears that Nick Weaver, Eero co-founder and CEO, is trying to settle. In an open letter to customers, he insists that privacy is still the router team's primary focus.
"At eero, we have always believed everyone has a fundamental right to privacy, especially in their own homes, and we take this extremely seriously," Weaver writes. He commits that Eero will be clear with the data it's collecting, like "network diagnostic information only to improve the performance, stability, and reliability of our products and services" along with customer support.
"We actively minimize the amount of data to which we have access," Weaver insists, "and the data we have, we treat with the utmost security."
Of course, Eero does collect some information – it did so even before the Amazon deal – and Weaver spells that out, too. For example, the system tracks network status, assigned IP addresses, signal strength, and bandwidth usage, which Weaver says is used to manage WiFi performance. It also collects "node events like device utilization data, crash reports, and performance information to inform aggregate fleet health and future product improvements."
As for devices on that WiFi network, Eero collects "minimal information" about them, along with the results of daily speed tests. "We do not have the capability, and never have, to collect any browsing data from Eero networks," Weaver says. "If we add new features that require more data, we will ensure you have control over whether you want to participate in the feature."
For a business like Eero's, it's fair to say that undermining user trust could be a deal-breaker for owners – and send the worth of Amazon's acquisition spiraling down. All the same, the company will have to fight against lingering skepticism around Amazon's attitude to privacy and how it balances that with wanting to better understand customers so that it can more precisely target them with products.
As for the the Eero deal that won't, sadly, be permanent. Instead, Amazon says it will be offering it for one day only: it'll expire 11:59pm PST tonight.