Amazon buys Eero for mesh network smarts: Here's why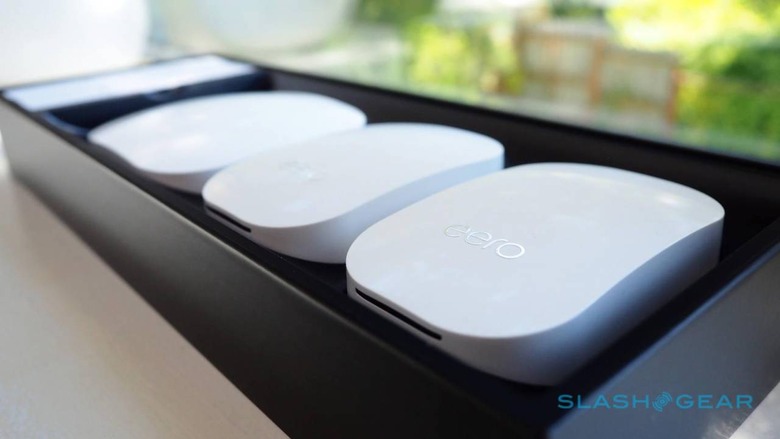 Amazon is acquiring Eero, adding the mesh router company to the long-list of hardware brands it owns, in an unexpected buy-out announced today. The retail behemoth has inked an agreement to buy Eero, it confirmed this afternoon, as it pushes simpler networking configurations.
"We are incredibly impressed with the eero team and how quickly they invented a WiFi solution that makes connected devices just work," Dave Limp, SVP of Amazon Devices and Services, said of the deal. "We have a shared vision that the smart home experience can get even easier, and we're committed to continue innovating on behalf of customers."
Eero launched back in 2014, aiming to bring enterprise-style mesh networking to domestic settings, and without the headaches that would typically accompany setting that up. It was not to be the only player in the space, however. Google waded in with Google Wifi shortly after, followed by a number of traditional networking players.
To better differentiate itself, Eero has attempted to bring the subscription model to routers. Eero Plus includes features like parental monitoring and filtering for a monthly subscription fee, along with ad blocking and malware scanning.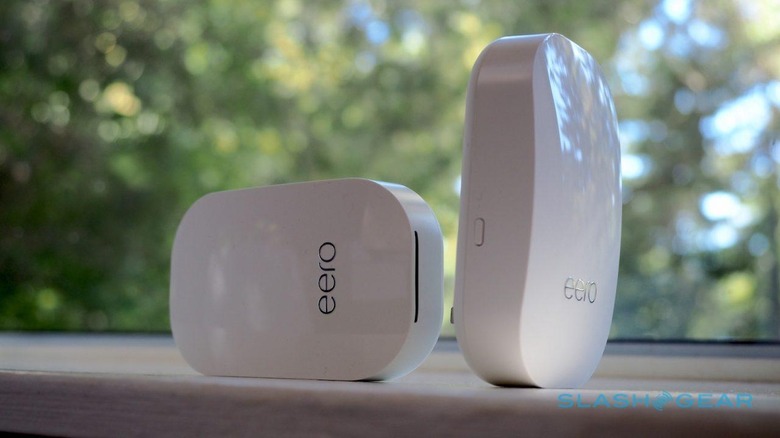 At the same time, it has developed second-generation Eero hardware. The original system consisted of several identical white routers which could generate their own mesh network. Devices – whether smartphones, laptops, tablets, IoT devices, or consoles – would connect to the nearest possible node, for the maximum throughput.
Eero's second-generation hardware, meanwhile, aimed to make the system more flexible. As well as an update to the original routers, Eero added a smaller version which plugs directly into an outlet. Both generations can be intermingled, meaning that dead spots in coverage can more readily be filled.
For Amazon, Eero's appeal is seemingly its focus on user-friendly networking. That's something we've seen the retailer discuss in recent years with its Alexa-powered smart home devices, which are increasingly designed to be ready to connect out of the box with minimal setup, and share details like WiFi network passwords through the cloud. That's a key element of the AmazonBasics Alexa microwave, for instance.
At the same time, however, Amazon is also busy putting connected devices at the periphery of the home – potentially on the outskirts of traditional WiFi coverage. Services like Amazon Key, which allow Amazon deliveries to be made to a porch or garage via a connected lock, rely on your wireless network reaching all parts of the home. Similarly, previous Amazon acquisitions like Ring depend on WiFi to operate.
Exactly how much Amazon is paying for Eero remains to be confirmed. The companies say that the deal's closing is dependent on the usual regulatory closing conditions.