Amazon Key adds garage deliveries, Ring support, and WiFi deadbolt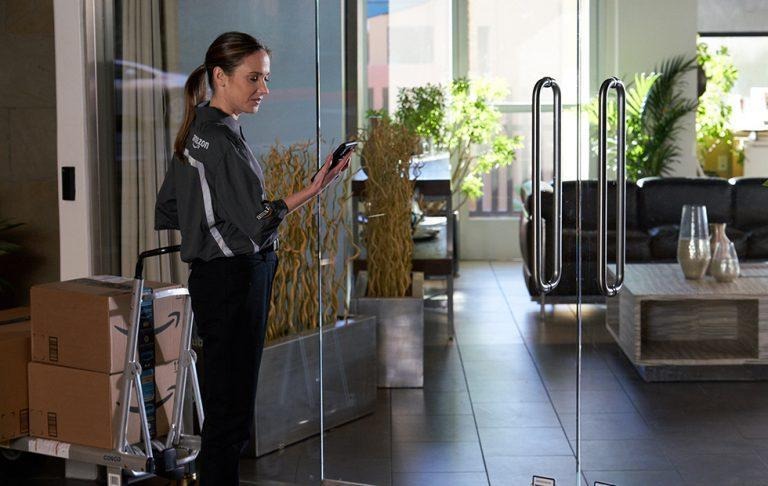 Key by Amazon, the retailer's in-home package delivery option for Prime subscribers, has expanded with a new garage delivery option, as well as the new Schlage Encode Smart Wi-Fi Deadbolt and compatibility with Ring. Perhaps the most notable of the changes is Amazon Key for Garage, which feels like a less creepy compromise between leaving packages on the porch or giving a stranger access to one's home.
READ: Amazon Key In-Car Delivery: 5 quick facts you should know
The idea behind Amazon Key is pretty straight-forward: package thieves are a big problem, one eliminated by depositing the packages inside of the customer's home rather than on the porch.
This in-home delivery is available to some Prime customers who have compatible hardware, but the idea of letting a stranger have access to the inside of one's home is too uncomfortable for many people.
Amazon Key for Garage is a nice compromise, enabling delivery drivers to leave a package inside of the customer's garage while still preventing them from entering the actual house. Of course, the system also enables homeowners to grant other people access to their garage, as well.
Amazon Key for Garage support will be live in the second quarter of this year.
In addition to the garage support, Amazon Key has received its first WiFi-enabled smart lock, the Schlage Encode Smart WiFi Deadbolt. This model works over WiFi with the Key app to manage who is able to enter the home, as well as monitoring home access. Users can setup the smart lock to grant access for renters, family members, and delivery drivers, for example.
The new Schlage smart lock can be pre-ordered now for $249.99 or bundled with an Amazon Cloud Cam for $299.99; shipping starts on March 5.
Finally, Amazon Key users with Ring devices can use a camera live feed to unlock their Key-compatible smart lock within the Ring app. This is an effective way to grant one-time access to someone who may not already have access through the smart lock itself. When the user gets an alert in the Ring app, they can pull up the video feed and, assuming it's someone they want to let in, directly unlock the door.
As far as residential properties like condo buildings and commercial locations are concerned, Key for Business can provide delivery drivers with a smart fob that provides controlled access to these buildings. This could be used to deliver packages to apartments within locked buildings, for example, without having to get manual permission for each delivery.