Alexa and Echo Dot Kids Edition: Just a few facts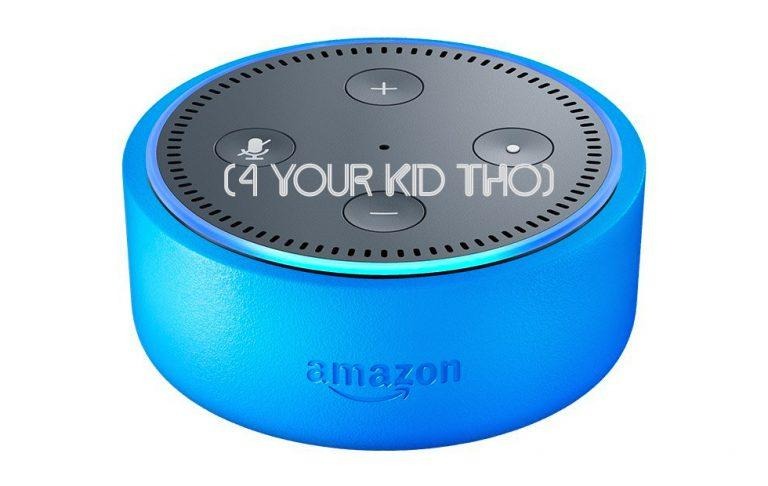 We may receive a commission on purchases made from links.
Alexa comes in a new package as of this week, the Echo Dot Kids Edition, complete with three lovely kid-friendly color casings. This device is basically an Echo Dot with a few tiny differences. The hardware is literally the same – one speaker to blast out sound or Alexa responses, and 7 far-field microphones for top-notch listening for voice commands. What's different is the skin – with colors – and the services that come pre-activated with the product.
What's the big deal?
The Echo Dot Kids Edition is just a regular Echo Dot with a skin casing on it. The reason you'd want one is to save yourself some cash if you'd already planned on buying both an Echo Dot and a FreeTime Unlimited subscription for your child. Sold separately, these would cost at least $133 USD – here it'll cost $80.
What's FreeTime Unlimited do here?
Assuming you have no other Amazon Fire devices (tablets, Kindles, etc), and no Android devices with Amazon apps onboard, you get just a few things on the Echo Dot itself with FreeTime Unlimited. See our Echo Dot (2nd gen) review to learn more about the device.
SEE TOO: Amazon Echo Dot Review (2nd gen device)
According to Amazon, "kids can access hundreds of hours of fun and educational content, including ad-free radio stations and playlists, hundreds of Audible books, and a growing list of premium kid's skills. Plus, parents can access easy-to-use parental controls to set daily time limits, review activity, and more."
FreeTime Unlimited for Alexa audio products only:
• Radio Stations
• Music Playlists (assuming you have Amazon Prime for Prime Music)
• Audible Books
• Kids Alexa Skills
You can see a full list of Kids Alexa Skills over at Amazon. There you'll find such gems as Moana Trivia, Simon Tap, Mighty Trivia, Hangman Game, Panda Rescue, The SpongeBob Challenge, and Sesame Street. They've also got Amazon Storytime if you want Alexa to read your kids a story because you're too busy keeping up to date on Facebook and Instagram.
Cost / Value
Each "Echo Dot Kids Edition" costs $80 and comes in one color: Blue, Green, or Red. They cost $80 where the standard Echo Dot costs $50. The big deal here is the addition of the 1-year pre-paid plan for FreeTime Unlimited that's included with the Echo Dot Kids Edition. That'd normally cost $83 USD for Prime members or $120 for non-Prime users. So, again, instead of buying two things separately for $133 USD, you get them together for $80.
And that's it, really. If you have an Echo Dot and a FreeTime Unlimited subscription already, there's no reason to buy this "Echo Dot Kids Edition". Unless you want that colorful case. And if you want a case for your Echo Dot, you could probably do better than $80 – unless you want another Echo, in which case you'll still have at least one Echo without a case. Good luck to you!