Amazon Disc+ On Demand Gets 10,000 New Titles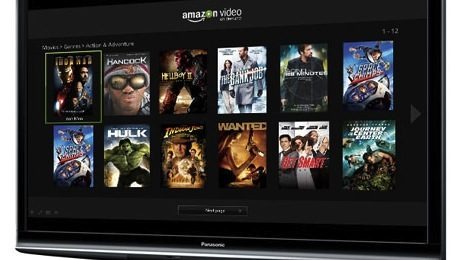 We may receive a commission on purchases made from links.
VUDU and Walmart's Toy Story 3 streaming for DVD or Blu-ray owners looks a little less impressive when faced with the more than 10,000 titles Amazon has added to its Disc+ On Demand service today.  As in the trial program, any DVDs or Blu-rays bought through Amazon that are part of the scheme will automatically be added to the user's Video On Demand library.
That means they're accessible on your PC or Mac, together with what Amazon reckons are "nearly 200" Video On Demand compatible TVs, Blu-ray players and STBs.  It also means you can start watching as soon as your order has gone through, rather than waiting until the disc drops through in the mail.
The only thing left is to check whether the titles you're actually interested in are available; Amazon hasn't said anything about when it'll be adding the next batch of movies to the Disc+ On Demand scheme.  We're guessing it's more about the whims of content owners than it is the retailer itself.
Press Release:
Amazon.com Expands Disc+ On Demand

Now offering more than 10,000 Disc+ On Demand titles, making it easy for DVD and Blu-ray customers to "buy now and watch now"

Amazon Video On Demand is operated by Amazon Digital Services, Inc.

For more information on Amazon Video On Demand visit www.amazon.com/vod.

Nov 02, 2010 (BUSINESS WIRE) –

Amazon.com, Inc. (NASDAQ: AMZN) today announced the expansion of Disc+ On Demand, a program that enables customers to instantly watch movies on Amazon Video On Demand that they have purchased on DVD or Blu-ray. In response to the initial popularity of the Disc+ On Demand program, it has been expanded to offer customers more than 10,000 eligible titles. Titles range from new releases to timeless classics. To browse the complete selection of Disc+ On Demand movies, customers can visit www.amazon.com/discplus.

When customers purchase a Disc+ On Demand title on Blu-ray or DVD from Amazon.com, a digital copy of the movie will automatically be added to their Amazon Video On Demand video library. Customers can watch the movie instantly on a Mac, PC, or nearly 200 Amazon Video On Demand compatible Internet connected TVs, Blu-ray players, and set-top boxes.

"When we launched Disc+ On Demand last year, we were excited by the overwhelmingly positive response from our customers," said Steve Oliver, category leader for Amazon.com DVD. "Customers love instant gratification, and this program allows customers to watch Disc+ On Demand titles instantly, without having to wait for their DVD or Blu-ray to arrive in the mail."

Amazon Video On Demand is a digital video service that offers customers more than 75,000 commercial-free movies and television shows to buy or rent. New release movies are often available as soon as they're out on DVD, and many TV shows are available the day after they broadcast. Amazon Video On Demand also offers thousands of titles in high definition. For a full list of Amazon Video On Demand compatible devices visit www.amazon.com/watchontv.