VUDU Offer Streaming Toy Story 3 To Walmart Disc Buyers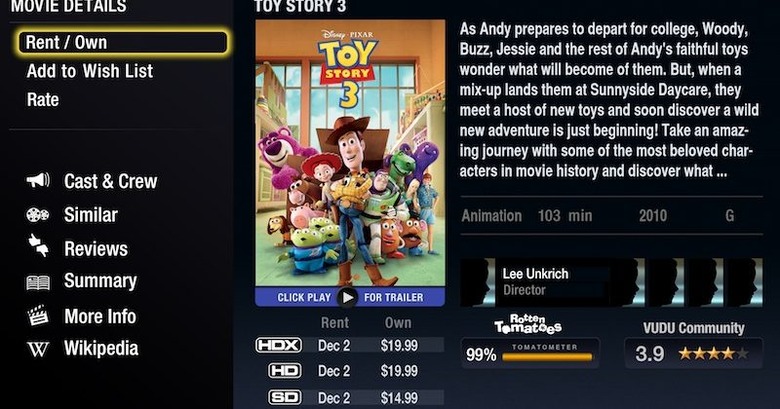 VUDU and Walmart have partnered to provide digital versions of content bought in DVD or Blu-ray format, though to begin with only Disney's Toy Story 3 will be on offer.  Anybody buying a physical copy of the film in Walmart stores will be able to enter a bundled download code at VUDU's site, and access a digital copy that streams to your VUDU hardware or software player.
That includes the company's PC and Mac clients, or indeed the Boxee Box when that arrives this month.  Toy Story 3 is available to buy from Walmart now, priced at $15.98 for the DVD version or $24.98 for a four-disc Blu-ray box-set.