Amazon buys Ring as smart home security range grows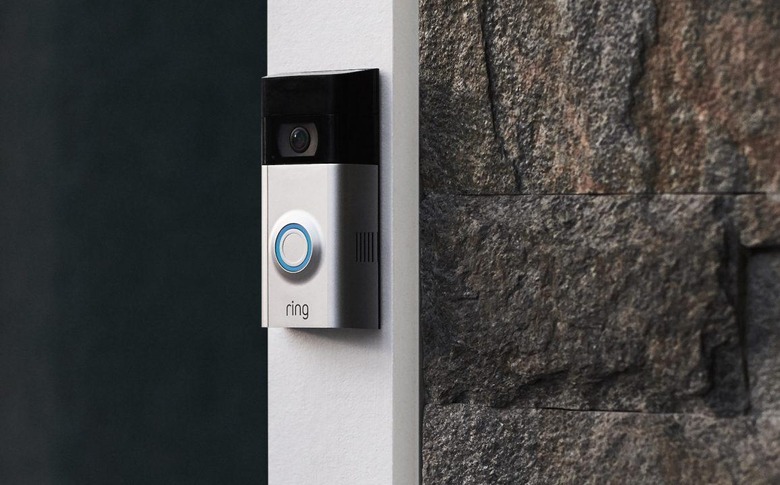 Amazon has acquired Ring, adding the video doorbell company to its growing portfolio of IoT, connected home, and smart security businesses. Ring offers a number of connected cameras, video doorbells, smart lights, and other security products, which can beam video of people outside the home to both a smartphone and to the cloud.
That's clearly been enough to get the attention of Amazon, which is spending an unspecified amount of money on bringing Ring into the fold. It's not the first connected camera business Amazon has done that with, either. Back in December, the company acquired Blink, a startup and Kickstarter success which made a low-power camera that could run on batteries.
According to GeekWire, Amazon is expected to allow Ring to continue to operate under its own brand. However it will undoubtedly look to increasingly integrate Ring's devices with Amazon's broader smart home platform. Amazon already has a connected camera of its own, the Cloud Cam, which is an instrumental part of its Amazon Key service.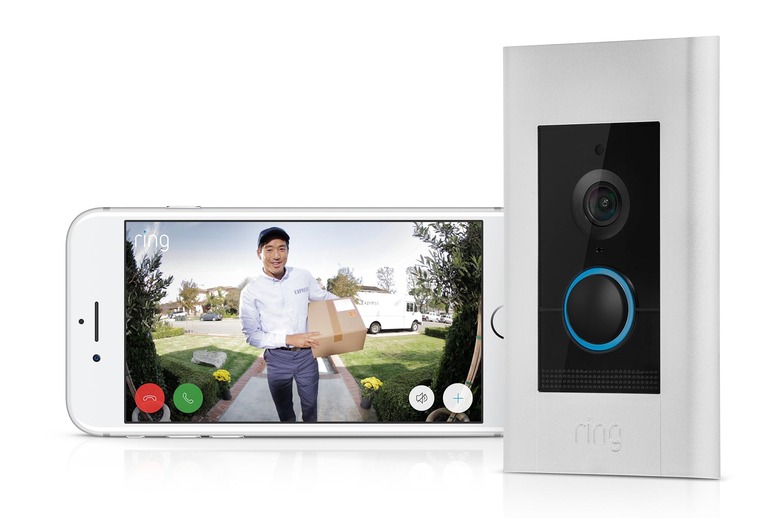 Amazon Key allows subscribers to Prime to have delivery people unlock their door and leave packages inside the home, rather than on the step or in a mailbox. Billed as a way to avoid stolen, lost, or weather-damaged deliveries, Key also involves some trust on the part of the customer, of course. To help assuage concerns about what couriers might be doing with access to their homes, Amazon pitches Cloud Cam as observing the entry-way as delivery people use a connected lock to gain one-time entry.
Meanwhile, Amazon has also been pushing its Echo smart speakers – and the Alexa virtual assistant they embody – over the past few years. With the arrival of the Echo Plus in 2017, it turned the system into a smart home hub, capable of connecting to many products – like lights and locks – directly, without requiring a separate box hooked into the user's WiFi router.
Ring's technology could easily play into both arenas. On the one hand, more security cameras – including models intended to mount directly at the point of entry, as per Ring's video doorbells – could give Amazon Key subscribers greater peace of mind when it comes to trusting delivery people. On the other, audio and video from Ring's products can be wirelessly played through Echo speakers, or shown on the screen of the Echo Spot and Echo Show.
Although that's possible with Ring's current "skill" for Alexa, this acquisition could extend on the possibilities. Right now, although you can watch a video feed from select Ring cameras on Amazon's display-equipped Echo models, you can't talk to people through the devices. Similarly, tighter integration might allow control over the connected lock that Amazon Key subscribers have fitted to be controlled from the Ring app.
At CES 2018 last month, Ring unveiled its new range of products for the coming year. They include a new home security system, outdoor connected lights, and a range of new cameras that prioritize ease of installation.