Amazon Appstore hits Japan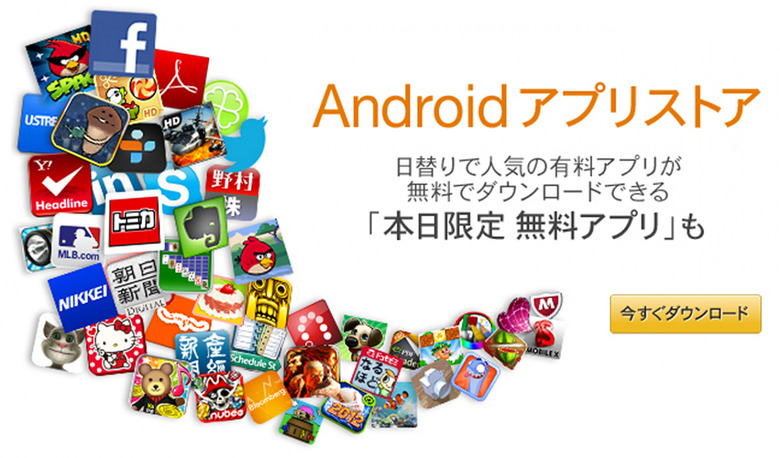 We may receive a commission on purchases made from links.
Amazon's Appstore has gone live in Japan, giving Japanese users the chance to download Android apps to their smartphones, tablets, and new Kindles. The store will include the same apps as available elsewhere in the world, as well as Japan-specific titles from regional carriers and developers.
As before, the WhisperSync service will mean that apps bought on one device can be downloaded and used on other devices logged into the same Amazon Appstore account. There's also 1-Click payment support and a Free App of the Day.
Developers, meanwhile, will be able to use Amazon's GameCircle system, with leaderboards and social gaming support, as well as in-app purchasing. There's also a subscriptions option for digital magazines and newspapers.
Amazon put the Kindle Fire up for preorder in Japan for the first time back in October, as well as the Kindle Fire HD and the Kindle Paperwhite. It also added a fair sized chunk of Japanese-language content: 50,000 Japanese-language ebooks, plus over 15,000 manga titles.