Kindle hits Japan: Paperwhite, Fire & Fire HD plus Japanese-language ebooks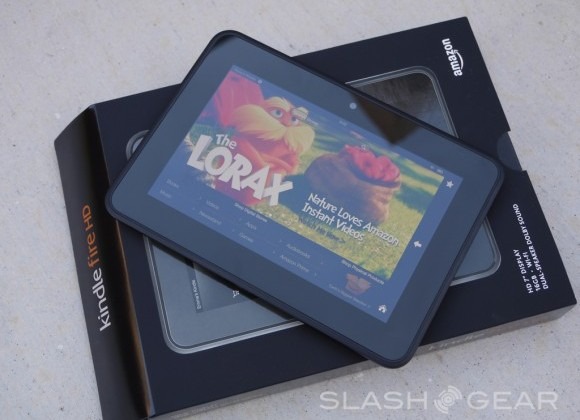 Amazon has launched the Kindle Fire, Kindle Fire HD, and Kindle Paperwhite in Japan, alongside a new Japanese-language Kindle Store. Over 50,000 Japanese-language ebooks, plus over 15,000 manga titles, pad out the Amazon.co.jp Kindle Store, the company says, alongside English books as well, for a total of over 1m titles when the electronic store opens its virtual doors on Thursday.
In Japan, the Kindle Paperwhite is priced at 8,480 yen, while the WiFi + 3G version of the illuminated ereader goes for 12,980. It uses NTT DoCoMo 3G, which is all prepaid so there's no bill for downloading ebooks on the move (bar the cost of the title itself, of course). Both will begin shipping from November 19.
As for Amazon's tablets, they're a little more expensive in general. The Kindle Fire is priced at 12,800 yen with its 7-inch touchscreen, while the Kindle Fire HD is available from 15,800 yen for the 16GB model; the 32GB version is also available.
Both tablets are up for preorder today – as is the Kindle Paperwhite – and the Fire duo will ship from December 19. Amazon will also offer them in-store at Japanese retailers K's Holdings, Bic Camera, Joshin Denki, and Kitamura.