Amazon App Store shelves stocked ahead of Android launch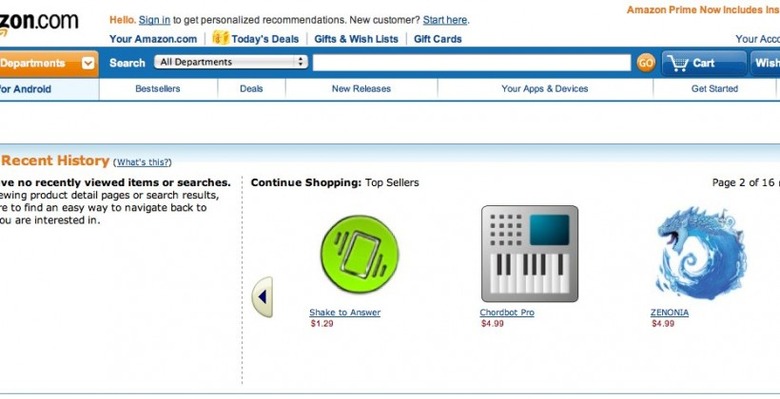 We may receive a commission on purchases made from links.
The first sign of apps populating Amazon's new App Store has been spotted, with forty-eight titles – complete with pricing details – caught online already. Visiting amazon.com/apps offers twelve pages of suggested apps, AndroidNews.de discovered, though currently none have individual product pages.
Instead, clicking them takes you back to the Amazon homepage. We found you need to be logged out of your Amazon account in order to see them, too, otherwise the usual recommendations take the apps' place.
As for how the prices hold up against the official Android Market, some quick comparisons show that there's no clear winner in the bargain stakes but that a few pennies savings can be had if you don't mind flipping between the two. Amazon hasn't confirmed when its App Store will arrive on Android, but it did announce earlier in the week that Angry Birds Rio would be exclusively distributed through the new system.
[via Android Community]