Now Alexa Skills can sell you stuff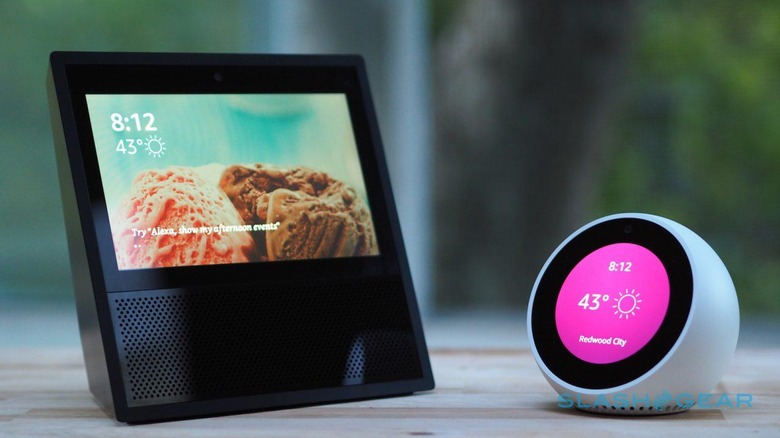 Alexa is opening up her sales talents to third-party skills, with the virtual assistant now supporting in-skill purchasing and Amazon Pay payments. The features had been in trials for select skill partners, but now anybody building apps for Amazon's Echo speakers can tap into the functionality.
Amazon Pay for Alexa skills integrates the retailer's payment system into its voice assistant. Amazon has already been using this for its own sales system, which allows Alexa users to re-order products they've already bought in the past. Now, third-party merchants can do the same.
Unsurprisingly there's support for physical products being sold via Alexa skills, and companies like 1-800-Flowers and TGI Fridays are already offering that. However, it also supports services and other things, such as event tickets and transportation. A taxi firm, for example, could feasibly develop an Alexa skill that books a ride to the airport, and completes the full payment process, all by voice.
Amazon Pay uses the same Amazon account information as shoppers already rely on for their desktop access to the retailer. There's no need to sign in each time a purchase is made on the speaker, though you can set up a secure PIN to prevent unauthorized use. Each individual Alexa skill needs to be granted permission to use Amazon Pay as the default payment, too.
As for in-skill purchases, that's also being expanded to general availability today. Rather than products or tickets, it supports digital content, delivered through Alexa skills. Both one-time unlocks of premium extras, and ongoing subscriptions for them, are supported. TuneIn, for instance, has been offering Echo users the option to add a TuneIn Live feature for a price, while The Ellen Show's skill offers Heads Up.
There are three more skills launching out of the gate with in-skill purchases enabled: Syfy Wire, Yes Sire, and Word of the Day. Developers are paid 70-percent of the purchase price, before any Amazon discounts. The company says it doesn't expect free skills to go anywhere, but is hoping to bring more functionality to its voice assistant with the lure of adding to developers' pockets.
The expansion of payment integration comes on the same day that Google announced a sizable jump in Google Assistant integration. On Google's side, though, the focus today has been connecting its system with the Internet of Things: now, the company says, it supports more than 5,000 such devices, from appliances, through TVs, to lighting and security.