Amazon adds #AmazonCart Twitter shopping support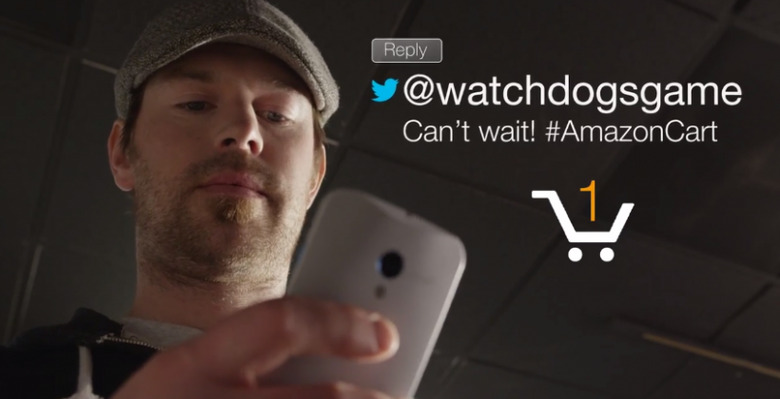 Amazon can't lure you into a bricks-and-mortar store, but it can chase you on Twitter, with the online retail behemoth launching #AmazonCart to make adding products to your cart as straightforward as tweeting about them. The new system – launching in the US as well as the UK, where it will be known as #AmazonBasket – keeps an eye out for Amazon product links; reply to a tweet with one, tagging #AmazonCart, and it'll automatically be added to your latest shopping spree.
Amazon confirms the card addition by a reply tweet from its @MyAmazon account, which will also warn if the product is out of stock. There's also an email confirmation, though checkout is another step and requires going to Amazon itself.
Setup involves linking your Twitter account with your Amazon account; new users are prompted to do that the first time they try to use the hashtag.
One thing to be aware of, Amazon points out, is that tweets to the service are public, and as such anybody can see what you're adding to your cart. With that in mind, it may be worth keeping the more embarrassing purchases until you're browsing the retailer directly.
It's not the only attempt to make shopping in places other than the Amazon site that the company has announced in recent months. Back in April, it revealed Amazon Dash, a barcode scanner and voice-controlled shopping pen that could be used to wirelessly shop for products.