Amazing Spider-Man Blu-ray gets Second Screen app companion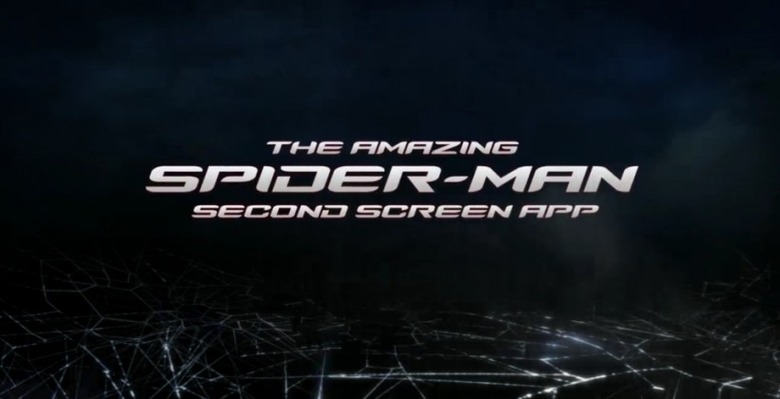 This week the folks at Sony Entertainment have released a new Amazing Spider-Man Second Screen app before its companion Blu-Ray Disc hits the market. With this app you'll be working on your iPad, Sony Tablet S, or Sony Xperia Tablet S to see content related to the film feature even before the Blu-ray is released. Once the Blu-ray is out on the market and you've got it home with you, you'll have companion content available with bonuses galore!
This app currently has a collection of media that relates to the process included in the creation of the Spider-Man franchise reboot. This app will also have new content each week until the Blu-ray hits store shelves on November 9th – just a month away! This app will then work with two interactive modes – Timeline and Production – both of them immersing you in the Amazing Spider-Man universe in ways you've never before experienced with a home-bound video.
In Production Mode you'll be working with media involving Filmmakers, Story, Cast, Stunts, Location, and Design, each of these ready for "sling" action. Once you've got your tablet connected to your Blu-ray player, a quick "sling" will push the content you've got in your Production Mode interface to your full HD television – neat stuff!
Timeline Mode is also included, here connecting with your Blu-ray Disc to show scene-specific trivia bits, storyboards, featurettes, interviews, and content galore related to the video you're watching. This app is available for download from the iTunes app store as well as through the Google Play app store right this minute – totally free – just look for The Amazing Spider-Man Second Screen App. Check it out!
Also be sure to check our extended collection of Amazing Spider-Man content straight from our Entertainment tag hub – it's big time fun for everyone!