Alphabet's Verily watch is a hospital on your wrist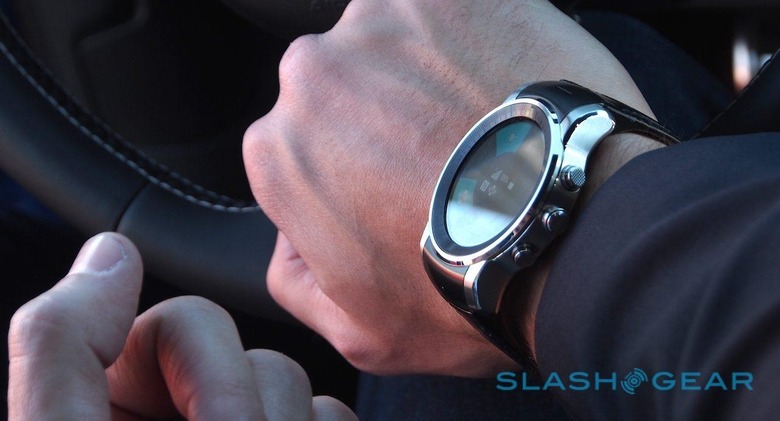 Google's healthcare-focused sibling Verily may be busy building fitness tracking wearables, but don't confuse its designs with the latest Android Wear smartwatch. The Alphabet division, established in December 2015 after being spun out from Google's own healthcare team, may not be ready to go public with its gadgets – a line-up expected to eventually include smart contact lenses for diabetics and wearables that can monitor for cancer – but an early preview has spilled new details on what one of Verily's gadgets will be like.
MIT Technology Review spotted a Verily smartwatch on the wrist of CTO Brian Otis, and was given a brief walkthrough of the homegrown technology. Although the last prototype we saw resembled a basic watch, with a square LCD display, this newer version is considerably different (unfortunately no photos were permitted).
For a start, it has a circular screen, and uses e-paper. That's apparently set into an analog-style watch case – bronze in color, in this case, with a pink rubber or silicone strap – and only shows the time, not any sort of real-time feedback from the bio-sensors.
That's intentionally minimalistic, Otis says, because it helps keep the power requirements down. Indeed, he claims a key focus of Verily's research is cutting power consumption so that wearers won't have to recharge their watches every night or every other night, as is usually the case with the Apple Watch or any of the current crop of Android Wear models.
Even so, the amount of data Verily plans to collect with each wearable is considerably more extensive than what most smartwatches gather.
An outer ring works as an electrocardiogram (ECG) measure of heart rate, for instance, while on the inner side there are optical sensors for also tracking heart activity.
A quartet of "raised metal pads" could be for charging the device on some sort of cradle or, alternatively, provide a second point of contact for the ECG readings to be taken.
NOW READ: The tech in Google's smart contact lens
They might also be bioimpedance sensors, used to track galvanic skin response and potentially unlocking everything from stress measurements through to hydration and respiratory rate. Jawbone promised something similar from its UP3, though has yet to enable the more advanced features in its band.
However, Verily appears to be focusing on research rather than end-user sales. According to scientific advisor Dennis Ausiello, the watch may be deployed in future iterations of Verily's so-called "Baseline" study, which could eventually monitor 10,000 to 20,000 people to give a big data insight into health patterns.
SOURCE MIT Technology Review