Alphabet spins Google life sciences into Verily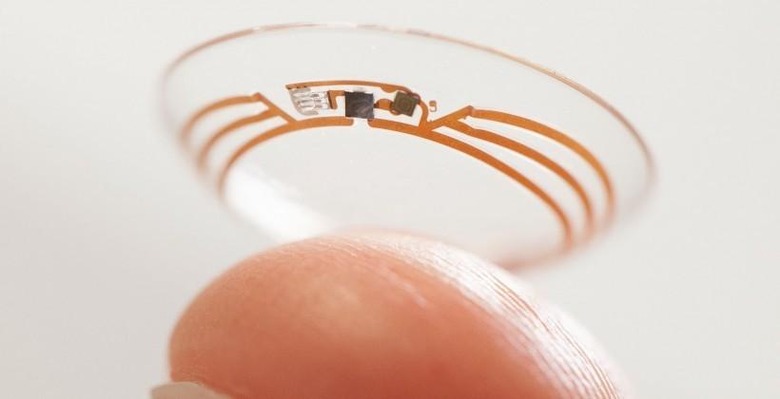 Google's smart contact lens has been given a company of its own, with Alphabet announcing Verily, its life sciences arm. The new company will take the reins of former Google[x] projects like the glucose-measuring contact lens, attempting to understand and predict diseases using the power of big data, and developing bio-molecular nanotechnology.
"Imagine a chemist and an engineer and a doctor and a behavioral scientist, all working together to truly understand health and to better prevent, detect, and manage disease," Verily says of its business. "Picture a world in which technology and life sciences are not distinct, but partners with a united mission."
Alphabet, Google's corporate overlord, was tipped to be cooking up a life sciences division back in August. It's certainly ambitious, with ongoing projects that run the gamut from new hardware through to diagnostics and tools for surgery.
For instance, the smart contact lens takes the familiar tool for corrective vision, and bakes in the ability to track glucose levels in the wearer. Google[x]'s aim was a non-intrusive way for diabetics to check their blood sugar, as opposed to having to repeatedly take blood samples.
Another project is seemingly built around a modular smartwatch.
"As a life sciences team within Google[x], we were able to combine the best of our technology heritage with expertise from across many fields," the Verily team writes. "Now, as an independent company, Verily is focused on using technology to better understand health, as well as prevent, detect, and manage disease."
Verily is led by Andy Conrad, Ph.D., co-founder of the National Genetics Institute, with Brian Otis, Ph.D. – who led the contact lens project – as CTO. Jessica Mega, M.D., MPH is chief medical officer, while software engineer Linus Upson is head of Verily's engineering.
Some of the other positions in the new company are less traditional, though. Verily has an on-staff philosopher, for instance, Conrad told STAT in an interview, who will help the firm understand the "why" while the more technical employees figure out the "how".
Verily's ambitions certainly aren't humble. The company has picked some wide-spread ailments as its early targets, including cancer, mental health, and cardiovascular disease, seemingly with the goal of pushing its big-data led expertise as mass-market as possible.
VIA Verge
SOURCE Verily
MORE STAT