Alphabet Executive Chairman Eric Schmidt just stepped down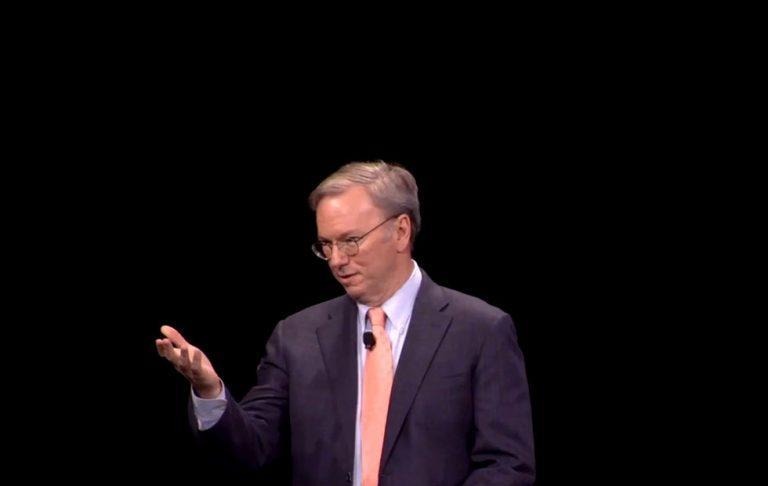 Eric Schmidt just stepped down as executive chairman of Alphabet after 17 years of service to the company. These 17 years of service were to Google, which was what Alphabet is now. Schmidt will continue to roll with the company in a different role: Technical Advisor. "Larry, Sergey, Sundar and I all believe that the time is right in Alphabet's evolution for this transition," said Schmidt. "The Alphabet structure is working well, and Google and the Other Bets are thriving."
"In recent years, I've been spending a lot of my time on science and technology issues, and philanthropy, and I plan to expand that work," said Schmidt. In the Alphabet announcement on the subject, the company suggested they anticipate their Board will appoint "a non-executive chairman."
John Hennessy, a member of Alphabet's Board since 2004 and the lead independent director since 2007, also had a few words to share. He made it clear that the company appreciated everything Schmidt had done for the company "particularly as we restructured from Google to Alphabet." It's in the next quote from Hennessy that it's made clear that the next role Schmidt will have wont be as involved with Alphabet as what he'd been previously.
"[Schmidt will] now be able to bring that same focus and energy to his other passions, while continuing to advise Alphabet," said Hennessy. The gravity of the news is also emphasized by the lack of any other similar sort of announcement the whole rest of the year at Alphabet news. Everything else is financial announcements and info on appearances at conferences, except for the ONE other board of directors announcement:
In July of 2017, Sundar Pichai joined the Alphabet board. "Sundar has been doing a great job as Google's CEO, driving strong growth, partnerships, and tremendous product innovation," said Alphabet CEO Larry Page this past July, "I really enjoy working with him and I'm excited that he is joining the Alphabet board."
Fast forward to December and Page has similarly kind things to say about Schmidt. "Since 2001, Eric has provided us with business and engineering expertise and a clear vision about the future of technology," said Page. "I'm incredibly excited about the progress our companies are making, and about the strong leaders who are driving that innovation."