Google's Sundar Pichai joins Alphabet board amid Q2 2017 financials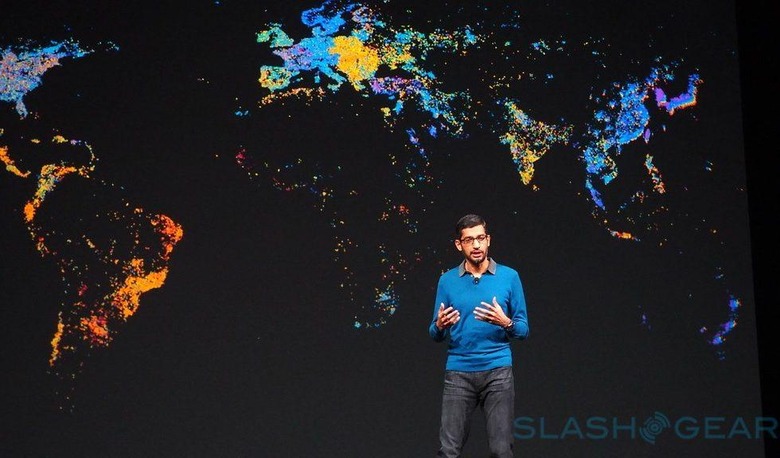 Google CEO Sundar Pichai has joined the Alphabet Board of Directors, expanding the executive's responsibility. Pichai has been at the helm of Google since August 2015, when it was scythed off from the rest of the company's businesses and became one of several under the Alphabet umbrella brand. Alphabet announced its Q2 2017 financial results today.
"Sundar has been doing a great job as Google's CEO, driving strong growth, partnerships, and tremendous product innovation," Larry Page, CEO of Alphabet, said of the news. "I really enjoy working with him and I'm excited that he is joining the Alphabet board."
If you're still confused by the Alphabet/Google structure, you're probably not alone. Previously, everything the company did was clustered under the Google brand, from its core remit of search and advertising, though to more unusual "moonshots" like its autonomous car research and internet-beaming drones. That proved confusing, the executive team decided, and so Alphabet came into being.
Rather than Google being the catch-all, Alphabet took on that role. Pichai has been responsible for effectively anything with the Google brand, including search, mapping, and email, together with connected properties like Android. However, other projects – such as the Verily digital health endeavor – are operated separately.
Now, Pichai will presumably have more of a say in how all of Alphabet's businesses are run. He joins Larry Page and Sergey Brin, Google co-founders, along with Eric Schmidt, the former Google CEO. Schmidt is now Executive Chairman of Alphabet. The board also includes three independent members as an "Audit Committee," which currently includes Alan Mulally, former president and CEO of the Ford Motor Company.
Pichai joined Google in 2004, taking responsibility for the company's client software products, such as Chrome and Chrome OS. Android was added to his portfolio in early 2013, with Pichai taking over from Andy Rubin, who later left the company.
As for Alphabet's Q2 2017, the company announced revenues of $26 billion, an increase of 21% compared to Q2 2016. "We're delivering strong growth with great underlying momentum," Ruth Porat, CFO said, "while continuing to make focused investments in new revenue streams." However the financials would've been even more impressive had the company not been slapped with a hefty $2.7bn fine by the European Commission.
In fact, Alphabet says, operating income would've been $6.9 billion versus the $4.1 billion actually recorded. Operating income would have reached $6.3 billion, rather than $3.5 billion. Alphabet was found to have violated EU antitrust laws by prioritizing its own shopping search results over those of its rivals.