Alltel LG Banter: bargain QWERTY, stupid name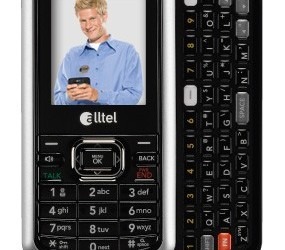 Hot on the heals of the Rumor2 for Sprint comes another LG QWERTY device, this time for Alltel.  The Alltel LG Banter bears a striking resemblance to the Rumor2 in all but name, with a slide-out QWERTY keyboard, 1.3-megapixel camera, interchangeable back-plates and stereo Bluetooth support.
The display measures 2-inches and is QVGA resolution, and there's a microSD card slot happy with up to 16GB cards.  Alltel Email, Yahoo! and AOL IM are preloaded for out-of-the-box messaging, but without Sprint's enterprise email service you're probably out of luck if you want to use your Exchange account with the Banter.
The LG Banter is apparently available now, although pricing is unclear.  Its sibling the Sprint LG Rumor2 currently comes in at $50 after rebates (and with a new two-year contract) so we'd expect Alltel to price their version accordingly.
[via PHONE Magazine]