Alleged iPad 'Pro' cases shown off in video (it's so thin!)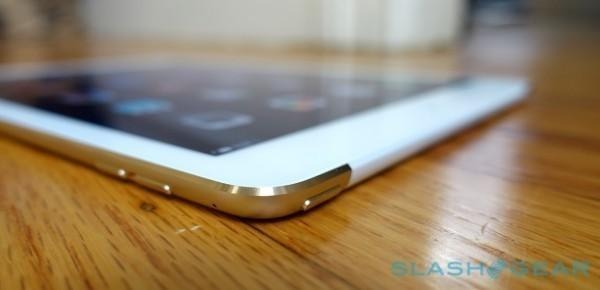 With tablet sales slumping, rumors of an 'iPad Pro' still circulate. The 12-inch tablet is widely speculated on, but we've still not seen anything close to a finished product. There have been 'dummy' models photographed, and cases surreptitiously snapped, but nothing suggesting anyone has a working iPad Pro anywhere on Earth (except maybe Cupertino). In the latest turn of events, we're getting another look at cases for this iPad Pro. The difference? this time it's a video, not sketchy pics from who-knows-where.
If you're wondering why a video matters, I'm with you — but consider that with a video, we can at least see these things compared to other iPads. And we do.
In the video, we see cases for what is billed as the incoming-forever iPad Pro. Our host claims to have received the cases from Sonny Dickson, who is a noted Apple supply chain leak source.
Compared to the iPad Air 2, the cases are massive. In measuring the case specs, it seems the host here is considering a 12.5-inch screen for the iPad Pro. It does keep the same slim profile of the iPad Air 2, though. That's going to be one fragile device.
Why Apple would make such a large tablet is anyone's guess, but in addition to the enterprise space, it could be quite useful for designers. We'll also keep in mind that Apple is rumored to be working on some sort of stylus as well, and in tandem — the iPad Pro and an Apple stylus might make for a very attractive offering.