Leaked 'iPad Pro' pics tell familiar tale of ports
The iPad Pro (or iPad Air Pro, whichever you prefer) has been in the rumor mill for a long time. We first started discussing an iPad Pro back in 2013, but more pics have surfaced from a reliable source, suggesting the device is well on its way to production. In the pics, we find a familiar narrative; two ports and four cutouts around the top and bottom, likely for speakers. With the introduction of the MacBook, we're getting a hint of what that second cutout might be for.
As Sonny Dickson notes, we see cutouts in the cases for the iPad Pro, but we don't know what they're for. An iPad would most certainly come with a Lightning port, but would a 'Pro' iPad come with a USB Type C port as well?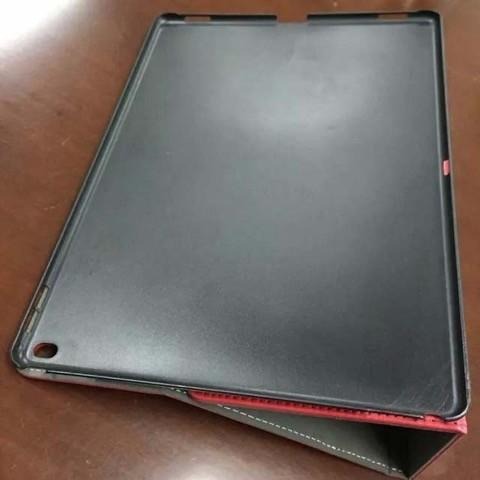 The folio shown seems to be a wallet case that folds out on the edge to check the time and such on your iPad, so we're at least getting hints that the iPad Pro is indeed going to run iOS.
Whether or not Apple has some sort of 'Pro' version of iOS in mind, we don't know. The tablet will likely be expensive, and could be aimed at enterprise where Apple has recently focussed more energy. With tablet sales slumping, it still seems a bit strange to offer a bigger, more expensive device aimed at consumers.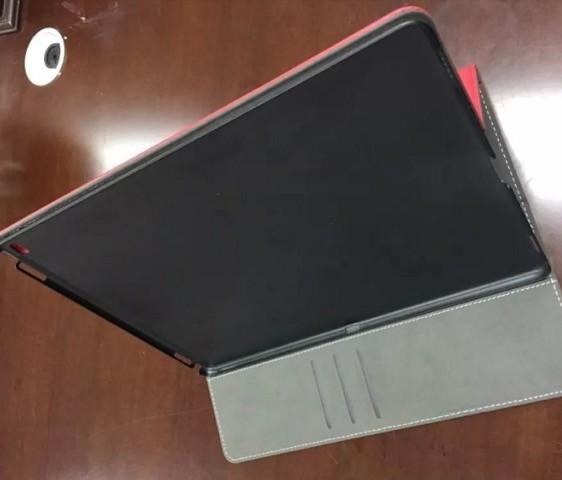 Time will tell on this one. Or, it won't. These cases seem to indicate the iPad Pro really is on its way, but we've heard that before. Several times. If we read the tea leaves of the rumor mill, we could actually see this come to pass at a Fall event this year when Apple typically announces new iPad models.
Source: Sonny Dickson