All Star Wars: Solo's LEGO sets revealed in full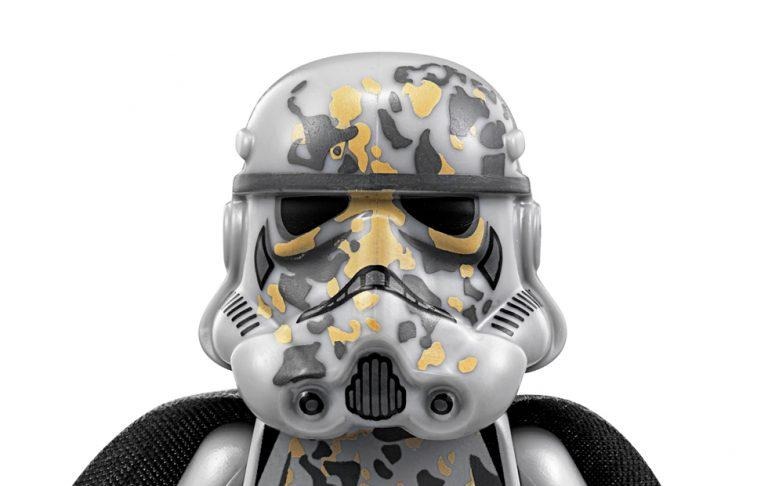 Details for the full first wave of LEGO Star Wars: Solo sets are here. It's time to peruse the collection from top to bottom. Every set from Chewbacca to an Imperial Patrol Battle Pack. Ever set from a new Imperial TIE Fighter to the Kessel Run Millennium Falcon. We've got the whole shebang right here, right this minute.
There's a "Han Solo's Landspeeder" set here that has 345 pieces and will ring in at around $30 USD. This set has Han Solo and Qi'ra minifigures as well as a Corellian Hound figure. This set features "an open 2-minifigure cockpit, opening hood with ammo and accessory storage, removable engine, rear storage compartment with secret cargo, hidden wheels for a hover effect, and 2 spring-loaded shooters." LEGO's release for the set also mentions that the engine can be removed "for a much-needed overhaul."
Moloch's Landspeeder rolls out for a chace with 464 pieces and ringing in at around $40 USD. This set features Moloch as well as 2x Corellian Hound figures. This set is over 2-inches tall, 6-inches long, and 4-inches wide. This and the other landspeeder are going to go hand-in-hand, of that you can be sure.
There's an Imperial TIE Fighter set that has 519 pieces and will cost around $70 USD. This version of the TIE fighter includes 4 minifigures: an Imperial Pilot, Han Solo, Tobias Beckett, and a Mimban Stormtrooper. This TIE fighter has "sturdy wings" and a body that's over 9-inches tall, 7-inches long, and 7-inches wide.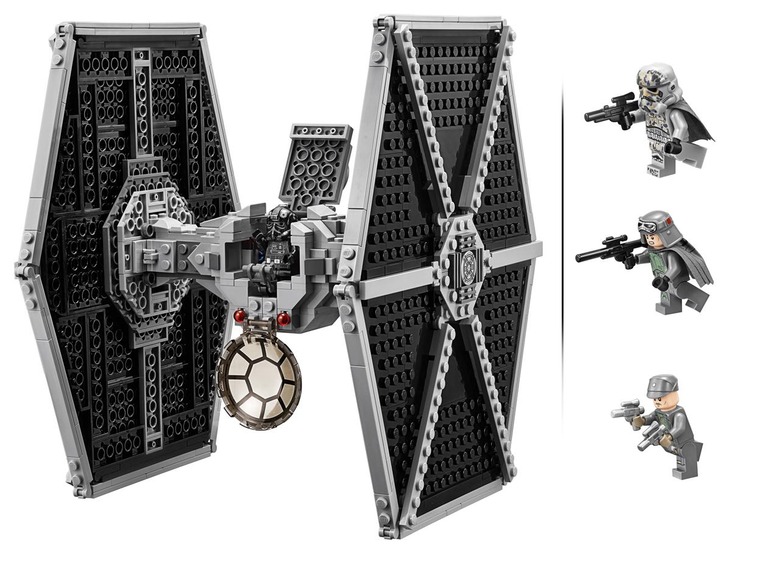 The most massive set in the bunch is the Kessel Run Millennium Falcon. This set comes with 1,413 pieces and will cost right around $170 USD. This version of the Falcon comes with a detachable canopy, its original sensor dish, opening ramp, laser turrets that rotate, and a whole lot of removable hull plates for interior action. Inside are the following minifigures: Han Solo, Chewbacca, Qi'ra, Lando Calrissian, Kessel Guard and a Kessel Operations Droid, and a DD-BD droid.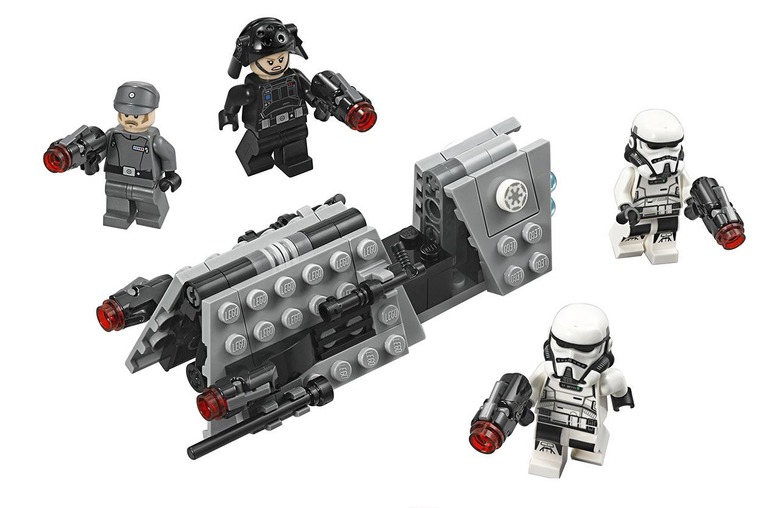 There's an Imperial Patrol Battle Pack here that has 99 pieces and will cost around $15 USD. That includes an Imperial Recruitment Officer, Imperial Emigration Officer, and 2 Imperial Patrol Troopers. We'll also be rolling with a couple of BrickHeadz – one Han Solo and one Chewbacca, both coming in at around $10 USD.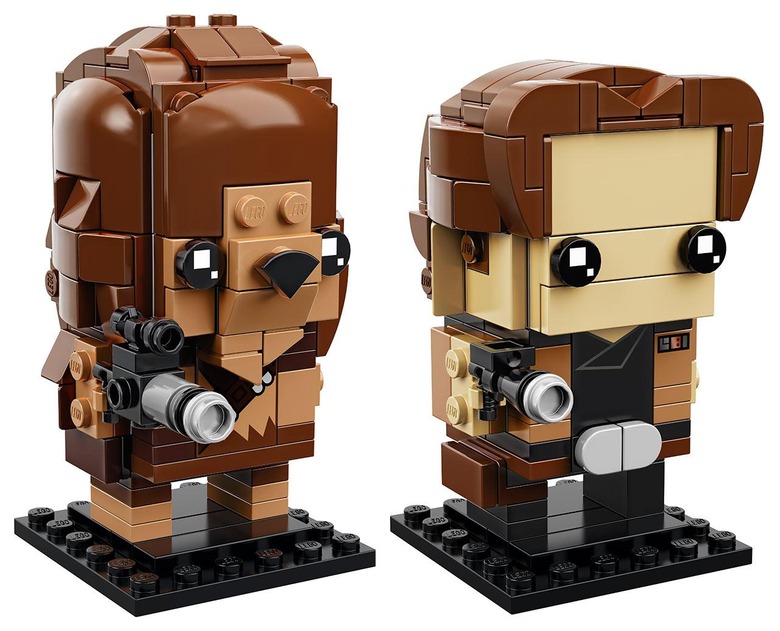 There'll be a couple of LEGO Star Wars Constraction sets – building figures on a massive scale. Han Solo will be made available right alongside a new Range Trooper. Both sets have 101 pieces and will cost right around $25 USD.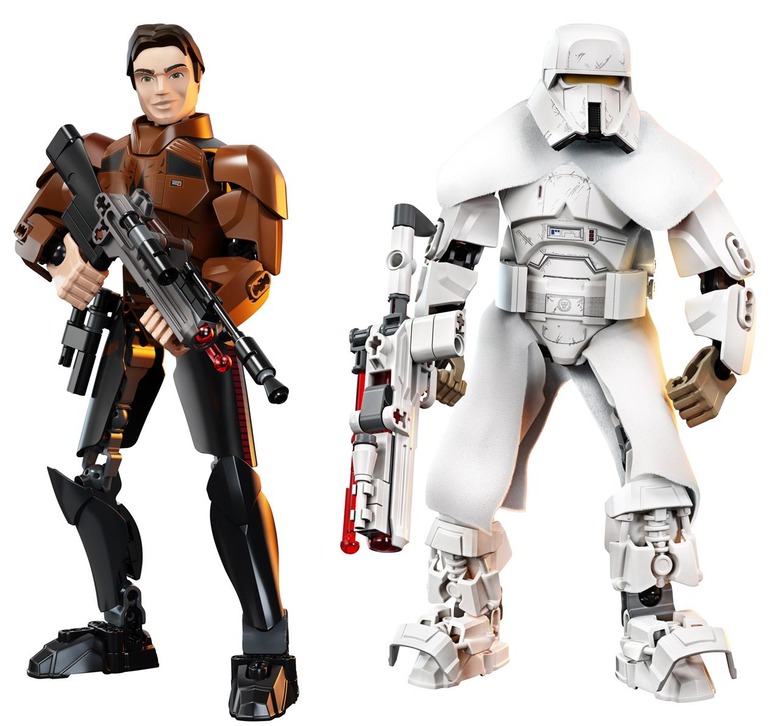 The whole collection here will become available for all LEGO-lovers on April 13th, 2018. That's a little more than a month before the movie comes out – that's May 25th, right in the mix with a whole bunch of other massively awesome films. Then we'll have an eternity to wait before the next Star Wars film – THE AGONY.