All Samsung 2015 Smart TVs to be powered by Tizen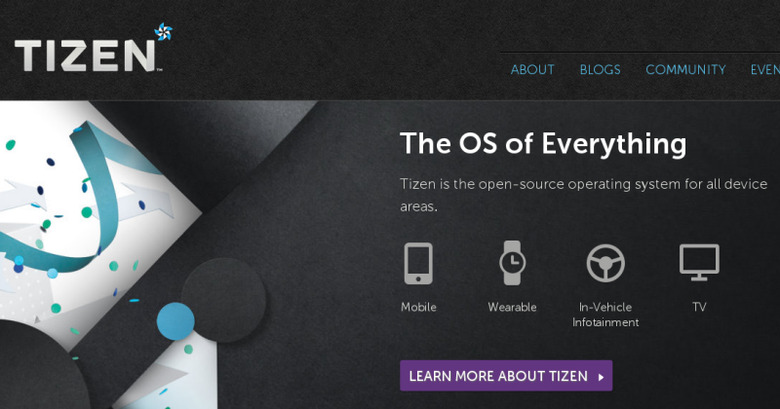 While we await
's first
-powered smartphone, perhaps more out of curiosity than excitement, the Korean OEM is pushing with its Tizen thrust on another, less risky product line. The company has announced that its whole roster of Smart TVs for 2015 will be running the open source platform that was designed from the ground up for mobile and embedded devices. This Tizen integration will, according to Samsung, offer both app developers and users the same opportunities to develop and consume content that they have come to expect from today's smart devices.
Tizen, which has yet to have its first consumer smartphone, might have a harder time breaking into the mobile market because of more established players. Smart TVs, in comparison, are more like islands unto themselves, with fewer worries about familiarity and more room to experiment. That is why Smart TV makers are more adventurous in trying out new platforms rather than investing wholesale into a more established brand like, say, the new
.
and now Samsung is jumping in with Tizen. Sony, on the other hand,
to carrying Google's platform of choice.
Tizen on Samsung's Smart TVs is promised to bring an easier user interface and easier integration with other smart devices, with special preference for Samsung's devices, of course. Samsung's multimedia Smart Hub is supposedly redesigned with an intuitive and fun four-direction control. The Smart TV's Wi-Fi Direct features allow for sharing content from mobile device to TV and vice versa, while Bluetooth LE easily connects to other Samsung devices within range.
This year's new Samsung Smart TVs promises to offer seamless convergence between such devices, particularly multi-screen functionality. One example is the ability to watch live broadcasts on connected mobile devices even when the Smart TV itself is turned off. Of course, there will be Samsung's own media content sources, like Samsung Sports Live or its Milk Video store. These features join an
earlier announced collaboration
with Sony that will bring the latter's PlayStation Now on-demand game streaming/rental service to Samsung's 2015 TV lineup.
Samsung has yet to announce or unveil actual models for this year's first Tizen-powered TVs though are we are most likely to catch a glimpse of them at
next week. Even if Tizen flops in the smartphone race, it might very well have a chance to make it big when the platform wars become more pronounced on Smart TVs.
SOURCE: