Alienware refreshes its lineup with Intel Skylake chips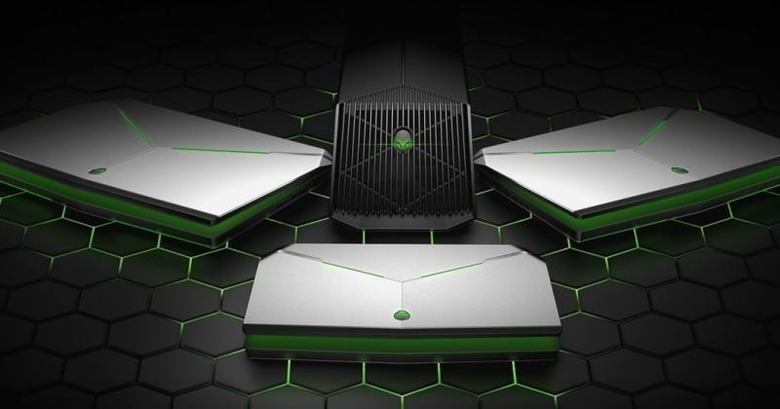 It has barely been less than year since Alienware launched the Alienware 13, 15, and 17 laptops and just about a month since the company flaunted its wares at PAX Prime 2015. But with the launch of Intel's sixth generation Core i processors, there is much reason to want for more. Fortunately, Alienware is taking that opportunity to refresh its PC lineup, giving its desktop and laptops not a fresh coating but a fresh new heart thanks to Intel's new, more gaming-friendly Skylake processor generation.
The Alienware X51 R3 was revealed just a month ago, already bearing an Intel Skylake CPU inside. That, however, wasn't its only super power. It was marked as the first Alienware desktop to come with a built-in liquid cooling system, clearly targeted towards the hardcore gaming crowd. And if that weren't enough, this X51 also supported Alienware's Graphics Amplifier, adding additional oomph to graphics performance.
The Alienware 13, 15, and 17 laptops are the biggest beneficiaries of this refresh. Announced early this year, the laptops covered a wide range of use cases and users, from gamers to multimedia professionals. The Alienware 15 in particular boasts of being the first in the market to sport the AMD Radeon R9 M395X onboard GPU. Now users can push the laptops even more beyond their limits thanks to Skylake, which Intel boasts to bring increased performance at little cost to power consumption. That definitely means a lot to gamers who want to take their favorite titles on the go. These three laptops are also compatible with the Graphics Amplifier for better graphical performance.
But perhaps the best news comes for those who have already bought the slightly older Alienware 13, 15, or 17 between August 27 and today. Alienware is offering an automatic upgrade to the Skylake models at absolutely no charge. Sadly, the limited edition Alienware 18, also announced last month, doesn't get the same Skylake love.
SOURCE: Alienware