Dell outs new Alienware, Inspiron notebooks for gamers, makers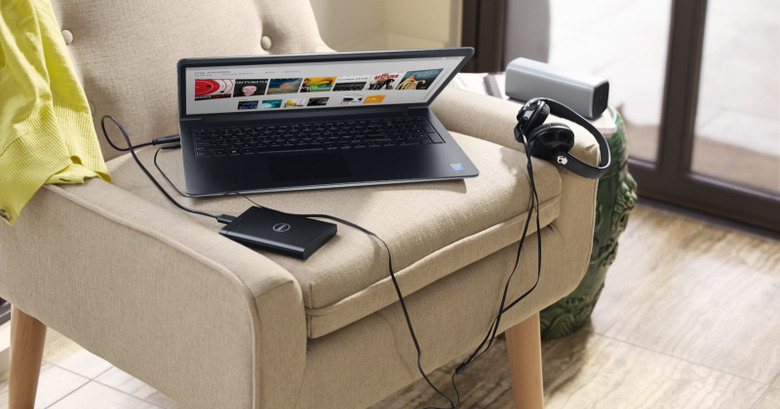 Taking advantage of the energy going around at CES 2015 this week, Dell has dropped quite a number of new notebooks and PCs covering the needs of a wide range of professionals and computer users. Among the large batch of names and models, two lines stand out for those that want squeeze in every bit of performance and quality for games, multimedia, and content creation. The new Alienware 15 and 17 deliver the gaming brand's thinnest notebooks yet while the new Inspiron 15 7000 and 5000 offer UHD viewing, with a bit of RealSense camera magic on the side.
When it comes to gaming laptops, Alienware ranks as one of the most trusted names. Its two new notebooks announced this CES will undoubtedly add to that trust. The Alienware 17 notebook is a no-nonsense gaming laptop that is big in size and big in performance. The 17.3-inch Full HD screen, with a resolution of 1920x1080, might not have the highest resolution around, but that just means that the 5th generation Intel Core i7 CPU and NVIDIA mobile GPU inside won't be overtaxed pushing too many pixels. That said, those who want a bit more pizzaz can opt for a touch-enabled version. And those who want more graphics power can hook it up to Alienware's new Graphics Amplifier, which can automatically overclock the Core i7 CPU for maximum performance.
The Alienware 17 is already available in the US with a starting price of $1,499
The Alienware 15, on the other hand, offers a bit more options, starting with the 15.6-inch FHD display. Buyers who want to see more pixels can go for the 3840x2160 UHD display option. The standard CPU is a slightly lower 5th gen Intel Core i5, but again, one can opt for the Core i7 choice. And like the Alienware 17, when this notebook is paired with a Graphics Amplifier, that Core i7 is automatically Turbo Boosted for some added oomph. Buyers can also choose between NVIDIA and AMD mobile graphics cards to go with their Alienware 15 purchase.
The Alienware 15's basic price starts at $1,199.
Those who aren't much of gamers but want to get a general purpose but still high-performance notebook might want to take a look at the new Inspiron series. The 15-inch Inspiron 15 line, in particular, have a few interesting options available to them. The Inspiron 15 7000, in particular, offers many configuration options when it comes to displays, including the Inspiron's first UHD resolution display. Buyers can also get one with FHD or even just HD if they want. Inside, buyers can choose between a 5th gen Core i5 or Core i7, and between Intel's own HD graphics or an AMD.
Prices for the Inspiron 15 7000 start at $1,099.99
The Inspiron 15 5000 is interesting in a different way. The notebook comes with optional support for Intel's RealSense 3D Camera Front F200, which opens the laptop for more interesting use cases. The 3D camera's uses extend beyond simple gaming and entertainment gesture controls. Makers and tinkerers can also be make use of the camera for 3D scanning and other creative endeavors. Besides that, you've got quite a range of options for hardware, between 5th generation Core i3, i5, and i7 CPUs, Intel, AMD, or NVIDIA GPUs, and touch or non-touch displays.
The Inspiron 15 5000 is now available in the US and can be yours starting at $749.99
SOURCE: Dell