Alienware X51 R3 brings in Intel Skylake, liquid cooling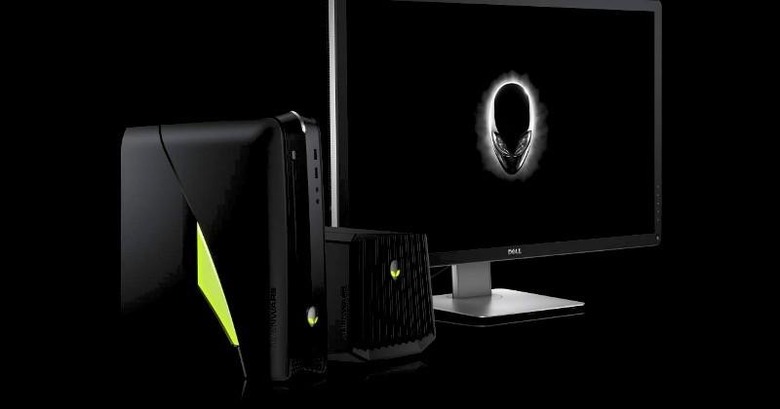 It has been a year since we've last seen the Dell's Alienware X51 gaming desktop, back then in its R2 incarnation. And while that classy gaming box didn't exactly sweep us off our feet, this newest one just might. Yes, on the eve of PAX Prime, Dell has announced the new Alienware X51 R3. As you might have expected, this one boasts of the latest and choicest components, which in this case means a 6th gen Intel Skylake processor, support for a Graphics Amplifier, and for the first time ever, liquid cooling.
Intel's Skylake is the CPU generation that's being earmarked for gaming, partly in thanks to support for DDR4 RAM, the first time it is supported on desktops. Particularly its "Unlocked" processors, the i7-6700K and i5-6600K, are being marketed at gamers and overclockers who love to push their PCs to the limit. That's why it's not surprising to see both this chips making their way to the X51 R3.
Of course, if you're taxing your computer, you'd probably want to make sure it's kept at a safe cool temperature. It is quite surprising that it is only now that Alienware is adding liquid cooling as an official configuration option to its gaming desktops. Still, it's here and gamers might appreciate not having to go out and buy one themselves.
Rounding up the features, the Alienware X51 R3 also has support for Graphics Amplifier, in case the NVIDIA GTX 960, which you can get for the highest configuration, still isn't enough. The amplifier can let you hookup the X51 with a beefier NVIDIA Titan X, for example, and support 4K output.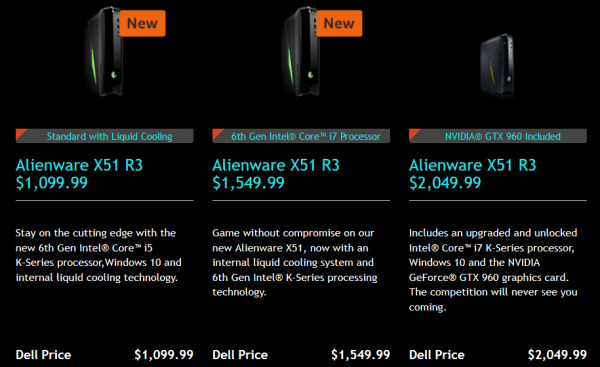 The new Alienware X51 R3 is now available for purchase, with more configurations coming later this year. And since this is Alienware we're talking about, don't be surprised that prices start at $1,100. Hopefully, this time, the performance will match the cost.