Alienware M11x Core i3, i5 and i7 update due June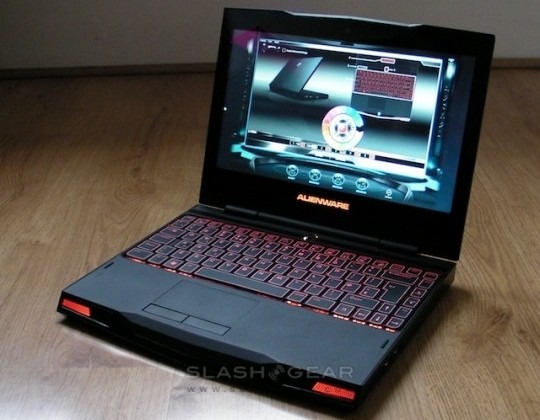 We weren't exactly disappointed by the Alienware M11x gaming ultraportable's performance when we reviewed it a few months back, but nor would we turn our noses up at a speed boost should Dell be so kind.  As the rumors suggested, Dell are apparently planning to slot Intel Core i3, i5 and i7 CPUs into the 11.6-inch notebook, and according to Pearce Clune, Head of Consumer Operations for Middle East, Africa and Turkey, we can expect it next month.Video after the cutShuffle Magazine interviewed Clune at DCC 2010, and he broke the news that the M11x is indeed throwing out its current Pentium SU4100 1.30GHz and Core 2 Duo SU7300 1.30GHz processor options in favor of the faster Intel chips.  That would potentially make the M11x the fastest 11.6-inch notebook you could buy.
As for the other half of the rumors – that Dell would use NVIDIA's Optimus technology for intelligently switching graphics – there's no word.  However, the current M11x models do indeed use NVIDIA GPUs, and so it seems likely that Dell would continue to pick the best of the graphics company's offerings for what's turning into a compact flagship.
[Thanks Fahd!]