Alien VS Predator: Evolution Review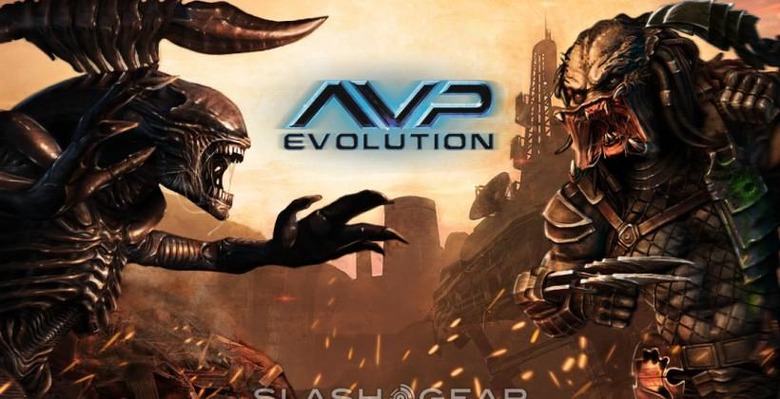 This week we've had a look at the epic beast of a game in Alien VS Predator: Evolution for mobile devices running iOS and Android. If you're a fan of 3rd-person controls rolling out some of the most impressively smooth graphics you've ever seen on your Android smartphone, tablet, iPad, or iPhone, you're in luck – Angry Mob Games and Fox Digital Entertainment have made a masterpiece. This game takes all the excellence delivered in past gameplay for games having these two monsters attempt to best each-other and delivers it in a mobile container – your first surprise is certain to be how your smartphone can run such gameplay.
First you'll be choosing either Predators or Aliens to control, right out of the gate. It won't really matter in the end, as you're controlling both throughout the game, but it's nice to have the illusion of control. Once you've completed one chapter with your Predator, you'll be switched back to your Alien, and you'll be evolving step-by-step with both races whether you like it or not. And you'll like it – you'll play it all night long, and you'll like it.
The storyline is almost irrelevant as you take on each of the two races of beings you're not whenever you're out in the field. Fighting scientists and colonial marines when you're either a Predator or an Alien whenever you're no fighting one or the other bloodthirsty other-worldly race, that's the joy you get to experience in this app.
You'll be running through environments both diverse and deadly: it's not only the other organic creatures that are after you, it's the fire and the explosions and the bullets, too. And just when you think you're about to reach the end of your ability to massacre the enemy, you gain enough experience to add a new terrifying weapon to your arsenal. Or if you're an Alien, a new level of evolution to your body.
The Predator begins as a nearly nude blade-wielding ruffian, while the Alien begins, appropriately enough, as a facehugger. You'll find some strange tingling feeling in your fingertips as you leap at the face of the helpless lab worker in your wake, implanting Alien spawn into his gullet. Once you're out of his chest and full grown, you'll also be working with facehugger back-ups to help grow your friendly family.
At the moment this game is entirely offline and you'll be going through a fairly strict storyline, and if that's all this game is – it's still well worth the cash you'll drop on it. This is a game that makes us understand what our newly quad-core processors are doing, what they're being used on. Without games like this, all that power could be going to waste – don't let it!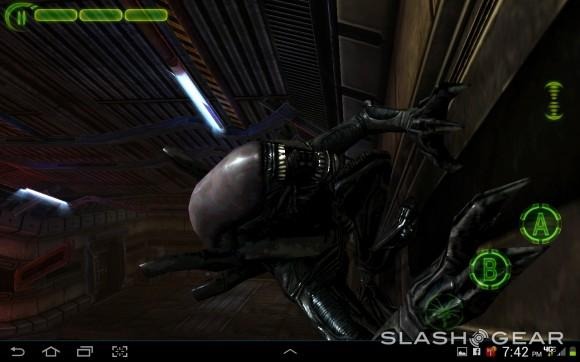 Have a peek at Alien VS Predator: Evolution on your iOS or Android device this week and let us know how it goes. Also have a peek at the Fox Digital Entertainment game DIE HARD (2013) for a whole new class in mobile gaming – the Endless Shooter!