Alien Vs. Predator: Evolution available now on iOS and Android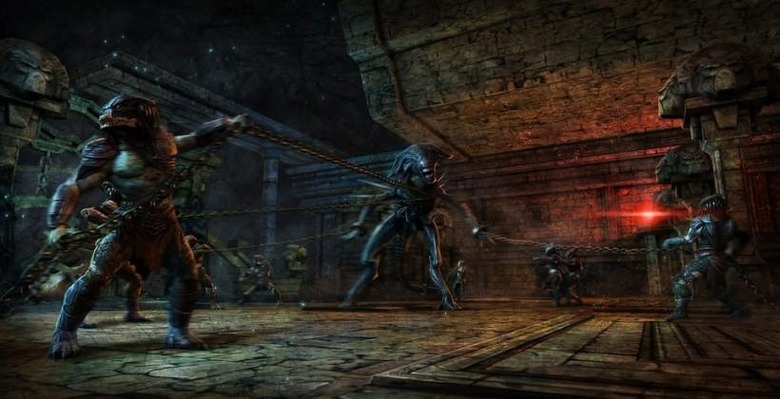 Sci-fi third-person shooter Alien vs. Predator: Evolution is out now on iOS and Android. Players will become a member of both species and will fight against members of the opposing species, equipping yourself with various weapons and upgrading along the way. You start the game as either a Young Blood or Facehugger to stalk your prey.
Developer Angry Mob Games and Fox Digital Entertainment announced the news today that the game, which is based on the popular movie series of the same name, is available in the iTunes App Store, as well as the Google Play store for $4.99. Gamers will eviscerate "their way through several unique environments, earning character upgrades and learning new and brutal execution moves every step of the way."
The game is based on the film duology of the 2004 movie Alien vs. Predator and the 2007 film Alien vs. Predator: Requiem. In the game, assuming control of an alien lifeform, gamers must use their various natural weapons like claws, tails, and shoulder cannons to make their way through hordes of space marines.
Whichever creature type you choose, though, gamers will be able to upgrade their weaponry with new abilities, and each species has its own unique skills, as well. For example, aliens can call facehuggers to their aid, while Predators can bust out net guns and proximity mines if need be.