Alexa For PC Brings Amazon AI To Windows 10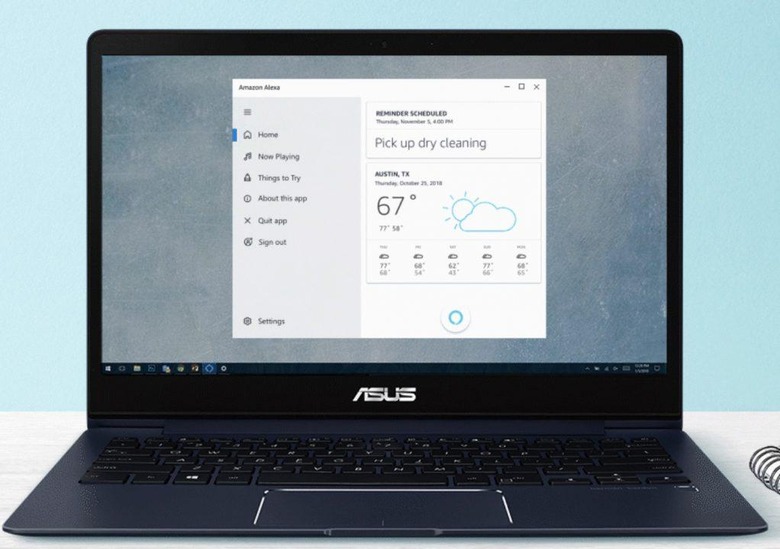 Amazon has released Alexa for PC, bringing its smart assistant to Windows 10 and turning your notebook or desktop computer into a smart speaker. The free app brings features familiar from Amazon's Echo line-up to Microsoft's platform, including smart home control.
The app works with the PC's existing microphone and speakers, and you don't need a standalone Alexa device, only an Amazon account. Once logged in, you can link Alexa on the PC with any other Echo smart speakers you might have, along with smart home devices. Alexa can control lights, thermostats, smart locks, and more.
It's not the first time we've seen Alexa functionality included on Windows, mind. Several notebooks have offered support for Amazon's assistant, with Lenovo, Acer, HP, and others taking advantage of the laptops' microphone arrays for far-field voice pickup. However, that's required specific software from each company, whereas this app can be installed on any compatible Windows 10 device.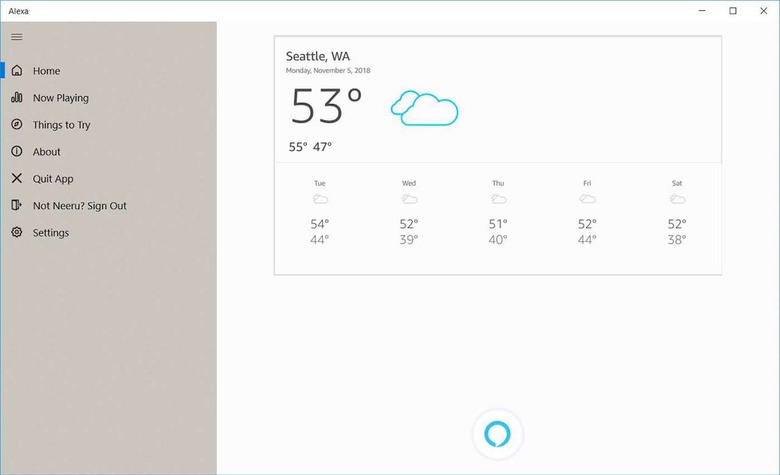 For the moment, the Alexa experience on PC is pretty close to having an Echo smart speaker running as a standalone app. You can do all the usual tasks, like ask for weather and news reports, set timers and alarms by voice, control smart home devices, and access third-party skills. However, you can't control features on the PC through Alexa yet.
That, Amazon, says, is coming early next year. Then, it will be adding additional capabilities that will "allow customers to natively interact with the PC" among other things.
All the same, it's not quite a true Echo or Echo Show replacement yet. Video playback isn't supported in the Windows 10 Alexa app, nor Spotify or Pandora streaming. You can't make Alexa calls or video calls, either.
Of course Alexa isn't the first smart assistant to be available to Windows users. Cortana is Microsoft's own voice-controlled AI, and indeed the two companies launched integrations between the systems earlier this year. You can have Cortana open Alexa, and Alexa open Cortana, for example.
The Alexa app for Windows 10 is available now, for users in the US, UK, and Germany. Amazon says that it will be released for other locations in 2019.