Alcatel's PLUS 10 Windows 10 tablet packs a 4G keyboard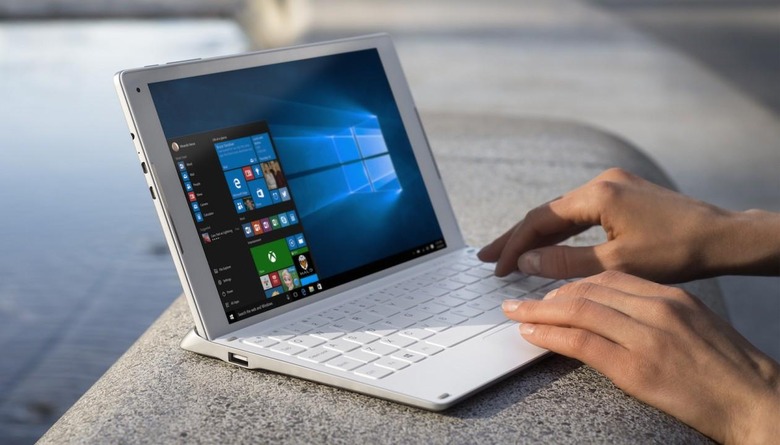 Alcatel may be particularly pleased with its Idol 4S smartphone at MWC 2016 this week, with packaging that doubles as a VR headset, but it also brought along a convertible Windows 10 tablet. The Alcatel PLUS 10 is a combination tablet and laptop, the company's first 2-in-1 to run Microsoft's latest OS, and one of a rare breed of such models with integrated 4G.
That means the ability to get online via LTE Cat4 while you're out of the reach of WiFi, but Alcatel has also added support for turning the PLUS 10 into a mobile hotspot. So, just as with your phone you can share a single LTE connection with multiple clients over WiFi, the PLUS 10 can handle up to fifteen different wirelessly-tethered devices.
Curiously, though, it's not the tablet which has the LTE modem. Instead, it's the keyboard section itself, which has both 4G and WiFi so it can operate as a standalone hotspot.
What you get inside the PLUS 10, meanwhile, is a quadcore Intel Atom Z8350 processor, 2GB of memory, and 32GB of flash storage, which although a little on the small size can at least be boosted with a microSD card.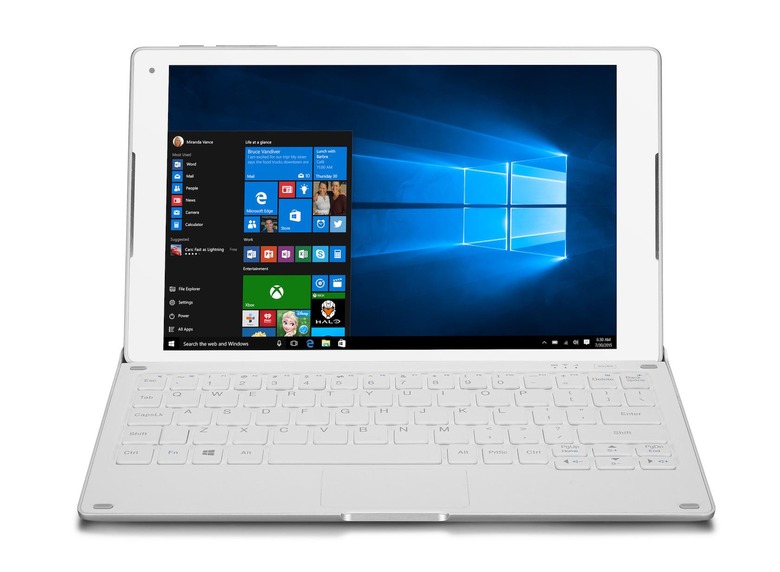 Ports include full-sized USB, a microUSB, and micro HDMI, and there are front and rear facing cameras with – unusually – a front flash for low-light situations. The display is a 1280 x 800 IPS touchscreen, flanked by dual front speakers with virtual 3D sound.
Of course, the most striking aspect of the PLUS 10 is the detachable keyboard. It, too, has a battery, and together the hybrid musters a not-insignificant 8,410 mAh, which Alcatel says should be sufficient for a solid eight hours of use. That breaks down to 5,830 mAh in the tablet, and 2,580 mAh in the keyboard.
Despite that, altogether they weigh 850g.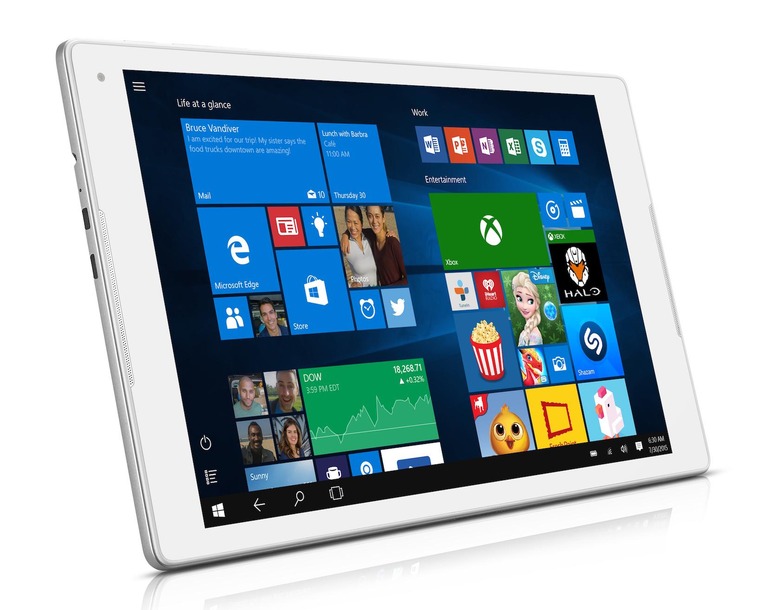 Four different colors will be offered, including metallic silver, matte white, matte volcano black, and a warm gray leather finish that's textured. Alcatel says it should go on sale in June this year, though the initial line-up of places getting the PLUS 10 – Europe, Latin America, the Middle East, and Africa – conspicuously omits North America.
The announcement also omits the price, which is always ominous. If Alcatel can bring the PLUS 10 in under the $300 mark, and gets the distribution and carrier support right, it could make a serious dint in Android tablet sales.