Alcatel One Touch Idol X hands-on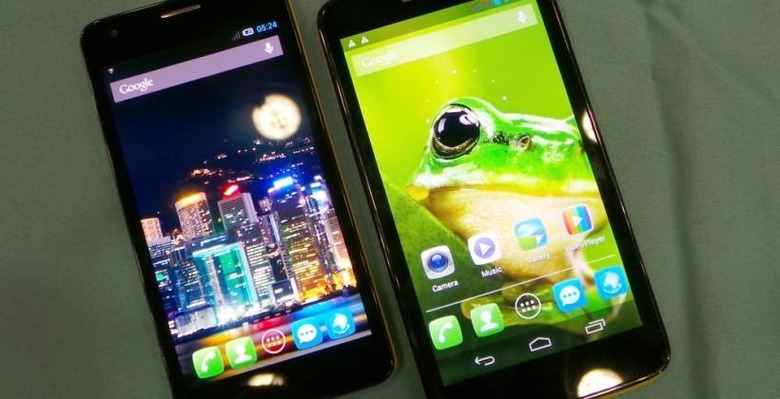 This week the folks at Alcatel have revealed several new devices, the largest of the bunch being the One Touch Idol X, it touting a massive 5-inch display. This device sports a world-record thin amount of border around its edges which you'll hear about in the video, and under the hood you've got a quad-core processor. And it comes in red, too!
This device works with 1080p resolution up front, has 16GB of internal storage as well as a microSD card slot so you can expand as needed. You'll get a 2000mAh battery under the hood alongside the ability to shoot 13 megapixel photos on the back – though you'll see here that it's still got 8 megapixels printed, and the phone doesn't work with the software at the moment at all, incidentally. The front also has a lovely video chat-quality camera. This device also works with a fancy version of Android 4.1 Jelly Bean, complete with new icons and everything.
This device is extremely comfortable to hold, employing some near-soft plastic along the back and having a rather responsive touchscreen up front. With this device you'll be rolling out with Alcatel's own brand of Android, but other than the looks, you'll be running with some rather classic Android functionality. The one other item you'll notice in this machine that's out of the ordinary is a "3D" interface for viewing media – rather odd indeed.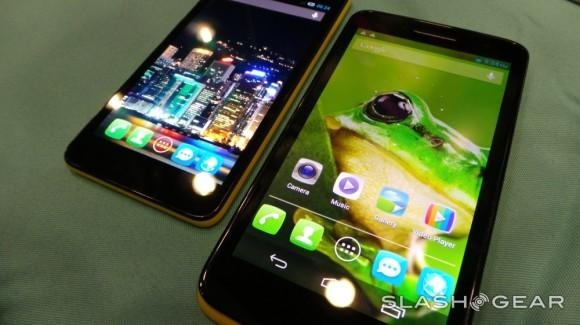 It's the larger one, mind you. The one is the Alcatel One Touch Idol.
This device will be coming out inside the year 2013, but pricing and availability – which countries it'll be in, that is – will be announced at a later date. You'll be able to pick this device up in Red, Blue, and Yellow for starters – and we're betting on Black for the near future as well. Have a peek and stick with us all week for more Mobile World Congress 2013 action!