Alcatel One Touch Idol Ultra hands-on: new world's slimmest smartphone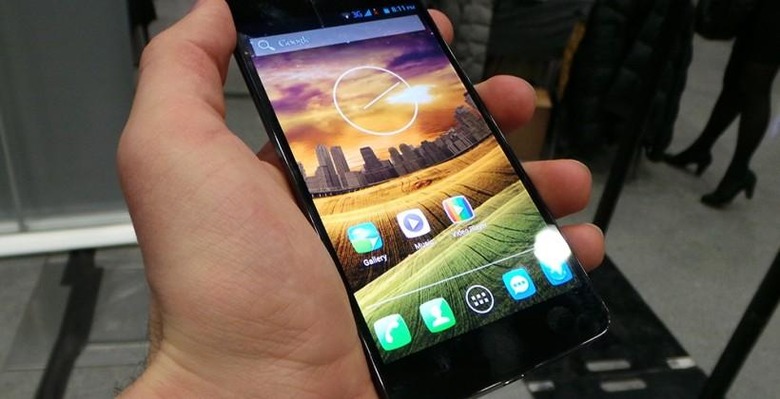 This week the folks at Alcatel have revealed several devices, the thinnest of the bunch – and the thinnest in the world – being the One Touch Idol Ultra. This device works with an 8 megapixel camera on the back, a 1.2Ghz dual-core processor, and a 4.7-inch display. The biggest detail lies in the size of the device as a whole though, with a record-breaking 6.45mm thinness.
This device works with a lovely bring AMOLED display, runs Android 4.2 Jelly Bean, and comes with the ability to work with 1080p video on its back as well. You'll find a slightly strange version of Android inside, with much of the same functionality as Jelly Bean's newest iteration, this time with a new skin. Alcatel's own collection of icons appear like candy.
This device is one of three new devices we've seen this week, another working with Firefox' new mobile OS, another coming with the first body to run the MediaTek MT6589 quad-core chipset. This One Touch Idol is clearly the star of the show though with both a soft-touch plastic body that's comfortable to hold and a snappy set of innards, regardless of the number of cores. This device will also be coming out rather soon, though pricing and details on which countries it'll hit remain a mystery for the time being.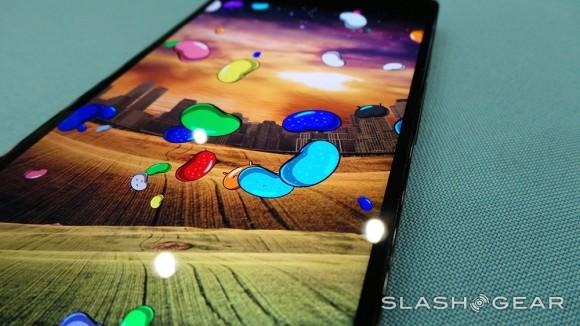 You'll find more Alcatal excellence in the timeline below and will be able to continue to follow SlashGear through Mobile World Congress 2013 for the next handful of days for more mobile sweetness from all corners of the earth. Stay tuned in our MWC 2013 portal all week long!