AirPort Extreme and Time Capsule refreshed with new design and 802.11ac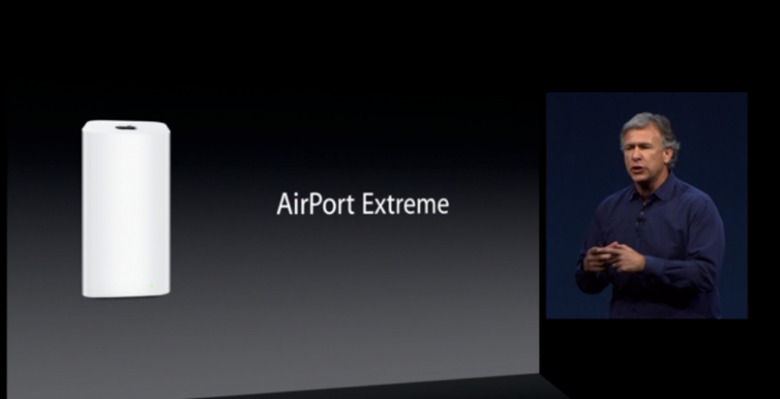 Apple has revealed a brace of new networking equipment, with a completely redesigned AirPort Extreme and a matching Time Capsule. The new wireless connectivity kit has been entirely reworked from the short, squat, white boxes of today, now taking the form of tall, extruded aluminum columns.
Those blocks measure in at 4.5 x 4.5 inches square at the base, and stand 6 inches tall. They both support 802.11ac WiFi, complete with simultaneous dual-band support; that WiFi-ac has 3-stream support, too.
There's also beamforming, which can be used to boost connectivity to more distant devices. We've seen that used to good effect by other wireless routers, and Apple says the upright design helps with the beamforming to extend coverage across your home or office.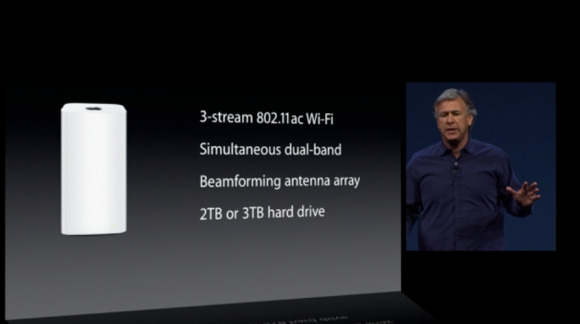 Meanwhile, the Time Capsule throws in a hard-drive, with a choice of capacities. There'll be 2TB and 3TB options, presumably both using a single drive as per the current model.
That can be used for remote backups and media streaming, just as the current Time Capsule. They'll work best with the new MacBook Air, of course, which has been upgraded as of today with Haswell and the 802.11ac needed to make the best of the wireless speeds.