AirPods may get stock boost as production ramps up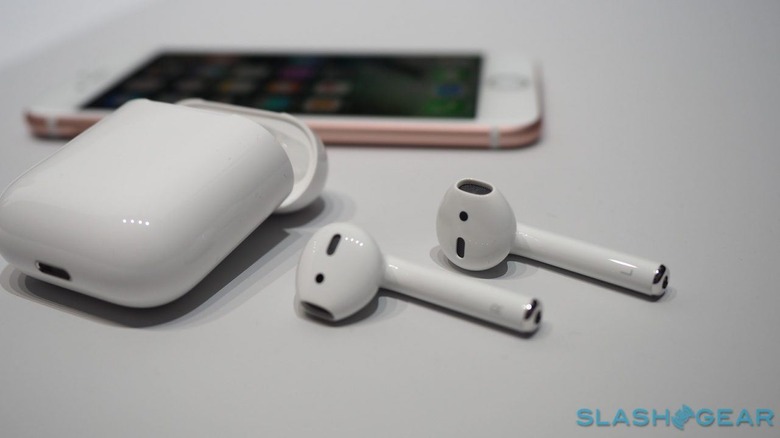 Apple's wireless AirPods have proven to be one of the hottest items of the holiday season, as many of you iPhone 7 owners will already know. They went on sale back on December 13, and almost immediately, delivery estimates were pushed back beyond Christmas. Even now, Apple.com gives AirPods a shipping estimate of six weeks, and because of this, Apple supplier Inventec is looking to ramp up production.
So says a report from China's Economic Daily News, as relayed by DigiTimes. EDN claims that Inventec will increase production of AirPods in an effort to keep up with demand, with facilities working overtime to try to catch up. Obviously, that seems like the rational choice for an in-demand product, but increasing production isn't always an option when supplies are short.
It's pretty clear at this point that AirPods are a popular accessory, but just how popular are they? That's unknown at this point, and it'll probably remain that way for some time to come. Apple may never announce exact sales numbers for AirPods, instead only choosing to get specific about its biggest items like the iPhone and iPad.
READ MORE: Apple AirPods ReviewWithout that sales data, though, it's hard for us to tell just how well AirPods are doing. Is this a case where Apple is producing a ton of AirPods only to have them all sell out, or are they selling out because stock has been low from the start? Ultimately, it could be either, though Apple would definitely prefer it if people believed the former scenario.
In any case, hopefully this plan to increase production will have a positive effect on AirPod stock levels sooner rather than later. Have you managed to secure a pair of AirPods for yourself yet, or are you still waiting on yours to arrive? Let us know in the comments section!
SOURCE: DigiTimes