AirDroid 2 leaves beta: Smartphone control from your desktop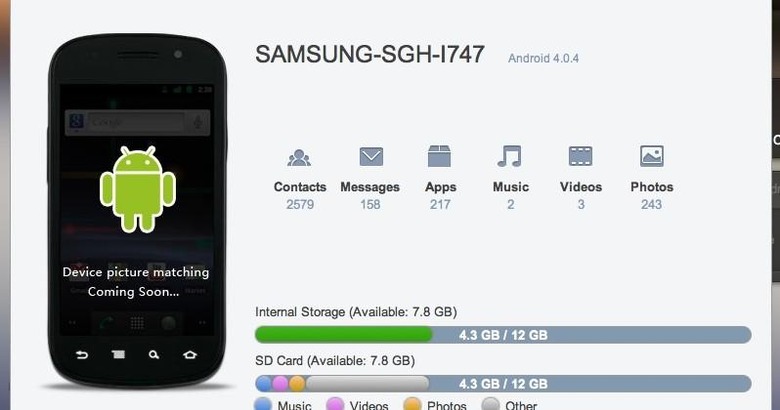 This week the folks at Sand Studio have launched their AirDroid 2 – the final second iteration of the app that teased us with the idea that we'd be able to use our smartphone from a web browser window on our desktop machines. This app brings on your ability to connect in a way we had another preview off in the beta release: our hands-on review showed the fact that the software was nearly great, but not quite on-point. Now that AirDroid 2 has left beta form, it's ready to rock.
What you've got with the AirDroid 2 app up on the Google Play app store today is a series of features that allow you to control your smartphone from your desktop machine. You'll be doing this from your notebook or desktop computer's web browser window, so it's operating system agnostic.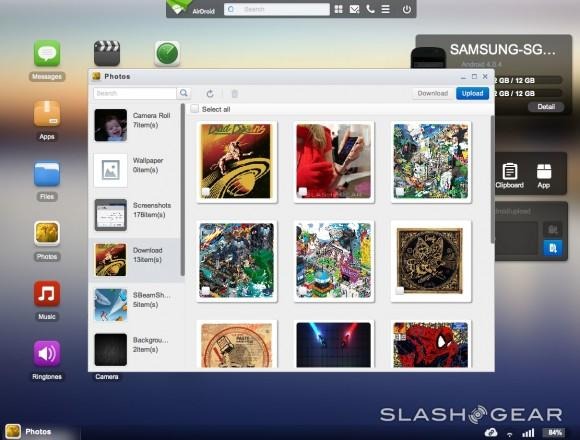 You'll be able to work with desktop-bound SMS, sending and receiving from your computer. You'll be able to easily move photos, video, and whatever other kinds of files you've got to and from your phone without Bluetooth or a USB cord. You've got a Find Phone and Remote Whipe set of features for your phone – like Apple's devices do with iCloud. You can make phone calls from your desktop, share clipboard content, and install apps remotely.
ALSO NOTE: Samsung has a service coming up that's extremely similar to AirDroid by the name of SideSync – though that will only work with Samsung hardware.
You can also use this app to take screenshots of your Android device's screen – this being a feature you can do with a simple power button / down volume hold on your device, but having the ability to do it here makes it all tie in nice with remote camera viewing. This feature allows you to see through the lens of your Android device's camera, both front and back-facing. Have a peek at this app right this minute, and let us know how it's working for you!