Samsung expands ATIV brand in bid to keep product names simple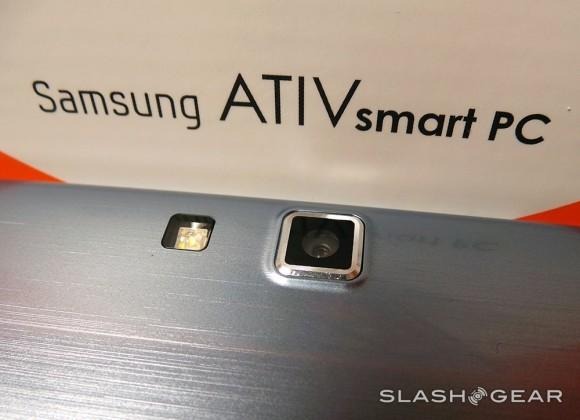 This week Samsung has made it clear that they want to keep their Windows device to all live under one roof, that being the "ATIV" branding already in place on a variety of products. In a bid to make it clear that they're going to keep software and hardware cohesive, Samsung reports they'll no longer be limiting the brand name to devices that "convert" from one form to another – ATIV will instead keep the Windows world in one friendly nest.
In an effort to keep their ATIV devices unique in the PC environment, Samsung also mentioned they'll be bringing a feature forward that'll keep users in sync with their smartphones and tablets as well. This so-called "SideSync" feature will be embedded in all future ATIV PCs and will, as they say, make moving files, working, and communicating, seamless between devices.
SideSync will work with ATIV PC users and their smartphones to text, view maps, edit bits and pieces of their phone, and move multimedia. At the moment it seems that SideSync will only be working with Samsung ATIV PCs using Windows 8 and Samsung Android-based devices.
This renaming structure and push for further connectivity between mobile and desktop computers, Samsung has revealed a couple new notebooks, both of them coming with names that reflect Samsung's new bid for simplicity. The Samsung ATIV Book 5 will bring Ultrabook power with 24GB of ExpressCache and a 14-inch touchscreen and 4.19 pounds of weight. The Samsung ATIV Book 6 brings an Intel Core i7 processor with a 15.6-inch full HD touchscreen and Samsung's RAMAccelerator technology for accelerating its 8GB of RAM.
The Samsung ATIV Book 5 will be coming with an Intel Core i5 processor and is available today starting at $899.99 while the ATIV Book 6 will be bringing a 1TB HDD in its most basic form, starting at $1199.99 USD. The name-changes to Samsung's lines such as Chronos, Ultra, Smart PC, and Series 9 will be henceforth re-named ATIV, a full chart showing their new names appearing below.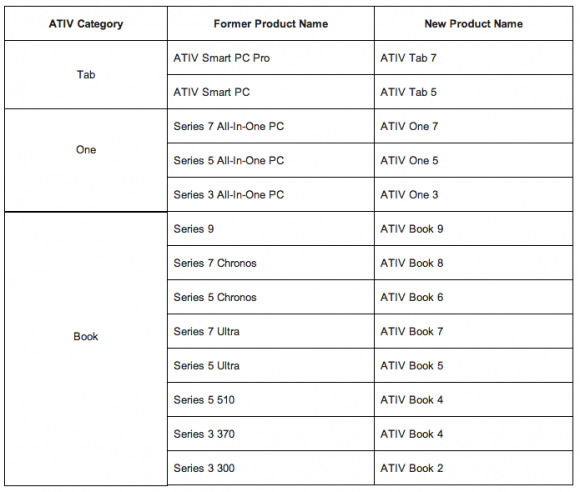 Sound like a nice set of naming changes to you? Will you be able to live with your Samsung Series 9 machine now tht it's called an ATIV Book 9, or will you have to re-think your plans based on the name? Let us know!