Air-style MacBook Pro in production tip insiders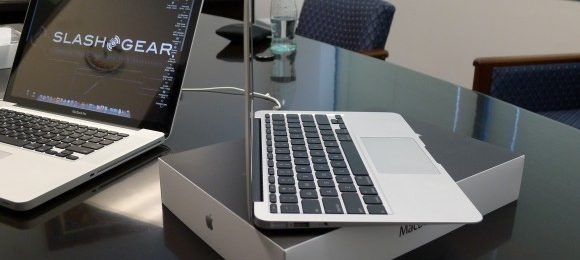 Apple's refreshed MacBook Pro range is currently in production, with new 13- and 15-inch models ditching the DVD drive to deliver MacBook Air style but more performance grunt, according to insiders. The first batch of the new Pros is headed to Apple this month, industry rumor-mongers DigiTimes' sources in the supply chain claim, and are believed to use Intel Ivy Bridge processors along with offering more storage than the Air.
Initial shipments are expected to be in the region of 100,000-150,000 units, though that's predicted to rise to 900,000 units per month, according to the leaks.
A thinner MacBook Pro has been rumored for some time, with Apple widely expected to continue its scything away at physical media and ditch the SuperDrive burner in a bid to save space, battery power and push greater adoption of digital distribution platforms like the Mac App Store and iTunes.
However, there is also a companion rumor of a 15-inch MacBook Air, also believed to use Ivy Bridge processors. It's tipped to have similar specifications otherwise to the current models, such as not having a dedicated ethernet port, and it's unclear whether Apple is indeed working on two slimline 15-inch models or if the speculation has all become conflated along the way.
As for the 17-inch MacBook Pro, that's said to remain the outlier in the Pro range, with an optical drive and thicker profile so as to keep the power users happy.