15-inch MacBook Air coming April says source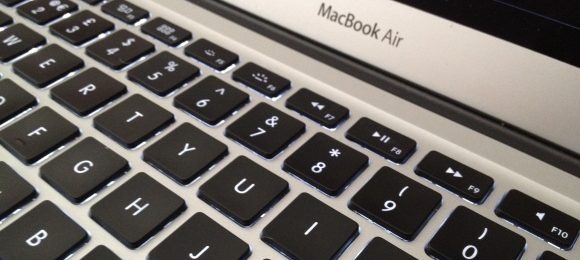 So you love the svelte nature of the current MacBook Airs, but you need something with a little bit more screen real estate. A 15-inch version would be about right, no? It's not the first time we've heard a rumor about a forthcoming 15-inch MacBook Air, although new information today suggests Apple could be releasing one as soon as April.ElectricPig has been told by a prominent accessory manufacturer that a 15-inch version of the MacBook Air is definitely on the horizon for an April release. Why take their word for it? They apparently supply docking solutions for MacBooks, and believe that a 15-inch version is coming. As expected, it won't feature an optical drive or Ethernet port, and will split ports to either side of the unibody aluminium case like the current Airs.
The source went on to say that this won't necessarily fully replace the 15-inch MacBook Pro, and might sit alongside it for now. The 17-inch MacBook Pro also doesn't appear to be going anywhere thanks to its large professional audience who need the extra horsepower. They are confident about the April date, though, and are ready to manufacture and ship a new line of docking products within 90 days of an announcement.
There's no word on what specs the 15-inch Air might hold, although the timing falls in line with the release of Intel's new Ivy Bridge processors, which also includes the slightly more powerful integrated Intel HD 4000 graphics chip. It reportedly offering a 30 to 40% increase in graphics performance over the Intel HD 3000 found in the current MacBook Airs.