After Yahoo security breaches, Verizon reportedly drops offer by $250m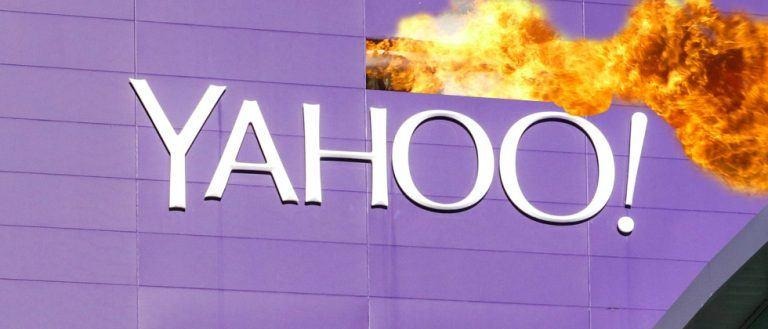 We had a feeling that Yahoo's security woes might do something to the buyout offer Verizon put on the table, and today we're getting an idea of just how much of a hit Yahoo is going to take. Verizon was initially offering $4.8 billion to purchase Yahoo, but after a string of reports on Yahoo's lax security, it looks like that price is set to drop a bit.
How much will Verizon's offer decrease? According to Bloomberg, Verizon is shaving $250 million off its offer. That's a rather minuscule amount when the original offer was a whopping $4.8 billion, especially when you consider the breadth of Yahoo's security breaches.
For those who need a little refresher: back in September, Yahoo announced a data breach affecting 500 million accounts that had gone undetected since 2014. To make matters worse, it was only a few months later in December that Yahoo announced yet another breach, this one affecting 1 billion accounts. In both cases, it was suspected that the attackers made off with a lot of personal information, such as email addresses, hashed passwords, phone numbers, and security questions and answers.
That news was a big blow to Yahoo at a time when it was trying to express that it was worth a purchase, and rumors afterward suggested that Verizon could look to drop its offer by as much as $1 billion. Today's figure of $250 million is quite a bit smaller than that, but anonymous sources speaking to Bloomberg say that the deal isn't finalized and could change.
Those sources also say that Verizon and what's left over from Yahoo after the sale – which will be renamed Altaba – will split responsibility in dealing with any legal fallout from these breaches. Having Altaba on board to help deal with legal cases is probably worth more to Verizon than a reduction in the purchase price, as there's no telling what kind of legal troubles could come from these breaches.
As always, take these rumors with a grain of salt, as neither Verizon or Yahoo are going to speak on the matter. Still, don't be surprised to see some kind of price reduction when it comes to Verizon's eventual purchase of Yahoo. Since this story is still developing, we'll likely hear more soon, so stay tuned for that.
SOURCE: Bloomberg