Aereo faces Supreme Court as broadcasters wheel out big guns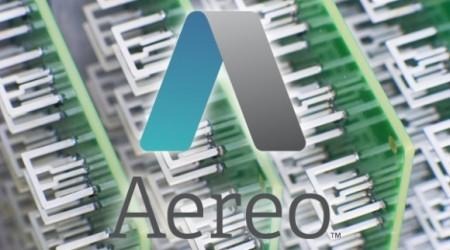 Aereo may have to convince the US Supreme Court that it does not violate TV broadcaster copyright, with Fox, NBCUniversal, and others petitioning to have the case reviewed with a matter of urgency. According to the TV companies, which also include Disney's ABC and CBS, different rulings on Aereo's OTA-to-internet business model are leading to mixed messages across the US, CNET reports, and harming the television industry in the process.
Aereo has found approval in the New York courts, with the Second Circuit ruling its tiny antennas – one for each subscriber – means the service is legally funneling broadcast content onto the internet. However, elsewhere in the country other courts have ruled differently, which the traditional broadcasters claim leaves everything in a state of uncertainty.
"The decision [of the Second Circuit] has far-reaching adverse consequences for the broadcast television industry, making the need for this Court's review urgent and acute" the petition argues. "While conduct like Aereo's is being enjoined throughout the rest of the country, it is allowed to flourish in the largest national market."
Aereo managed to escape a pre-emptive injunction in Boston yesterday, with a court ruling that Hearst had insufficiently demonstrated that it had a strong enough case agains the company. Meanwhile, it has steadily increased the number of markets it offers its service in, most recently in Dallas, Houston, Miami, and Chicago.
Unsurprisingly, the broadcasters aren't mincing their words about just how much of a danger Aereo represents. "Make no mistake, Aereo is stealing our broadcast signal" a spokesperson insisted today. "As do so many businesses both large and small, broadcasters rely on enforcement of the law to receive fair value for the high quality news, sports and entertainment we create and in turn deliver to millions of Americans each day."
Aereo takes advantage of a technical loophole established in the case around Cablevision's web-based RS-DVR, in which the fact that each subscriber is assigned their own individual antenna – rather than the digitized signal from a single antenna being copied for multiple users – means the service is effectively the same as someone setting up an antenna of their own accord.
It's far from certain that the Supreme Court will even grant the petition and grant the case. Less than a single percent of all petitions lead to actual oral arguments being heard.