Aereo cuts cable cord with streaming antenna clusters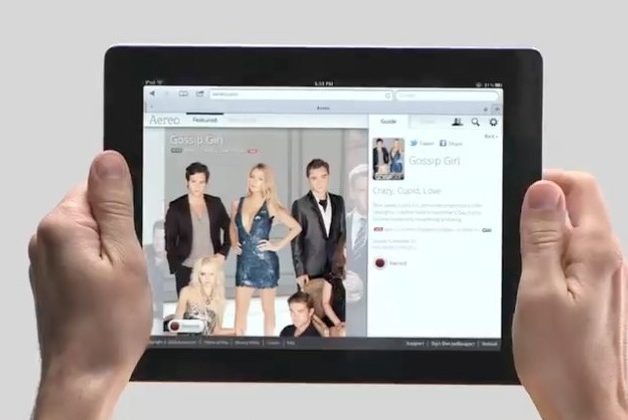 Subscription TV service Aereo wants to cut your cable connection, and it plans to use thousands of tiny antennas hooked up to internet connections to do it; that is, if broadcasters don't litigate it to death first. Set to launch in New York City on March 14, streaming free-to-air content to your phone, tablet or computer for a $12 monthly fee, Aereo also offers a cloud-based DVR and the ability to pause live TV. Rather than snap a TV tuner onto your iPad, however, Aereo clusters antennas together in individual data center blocks.
So, unlike the FilmOn AIR tuner or the Elgato EyeTV, each of which can tune into free-to-air TV using a tuner physically connected to the device, each Aereo subscriber gets their own tiny antenna in one of the company's centers. Those antennas can pick up HD-quality transmissions, assuming they're available, and offer content from over twenty channels including shows from ABC, CBS, NBC and Fox.
Aereo Official Intro:
[vms 1cfb3f91892fbf1ebd4b]
Your individual tuner streams the channel to an HTML5 app, which can be used in desktop browsers, on phones and tablets, and even on some smart TVs. The company expects its subscribers may still want to sign up to on-demand services like Netflix and Hulu Plus, but even with those fees included it still undercuts traditional cable.
However Aereo may face legal headaches from broadcasters over how, exactly, it's using TV signals. The company isn't simply offering a tuner, one lawyer told the LATimes, but is modifying the signal to suit distribution to phones, tablets and computers. That could see it fall foul of copyright laws, though no broadcaster has officially commented as yet.
The city-by-city roll out is a byproduct of the antenna cluster architecture, and Aereo isn't saying when it might expand outside of NYC.