Advent's Tegra 2 Vega budget tablet gets hands-on [Video]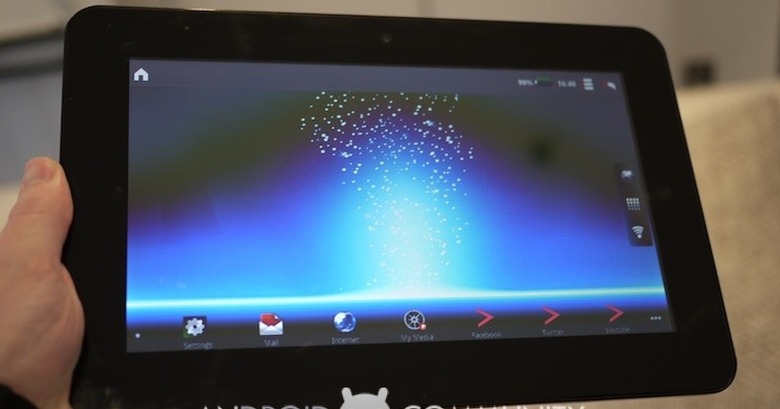 Cheap Android tablets aren't anything new, but Advent's Vega promises to be a little different; a 10.1-inch Android 2.2 Froyo slate powered by NVIDIA's second-gen Tegra 2 chipset and priced at just £249.99 ($396).  Android Community managed to score some hands-on time with one of the first models in the country, and even had the chance to pit it against the Samsung Galaxy Tab.Video demo after the cut
You're getting plenty of hardware for your money: 1080p HD support with an HDMI output, a capacitive touchscreen and decent build quality too.  No integrated 3G – though Advent is planning a second Vega version with 3G built-in – but WiFi and Bluetooth are perhaps all we can reasonably expect for the price.
Unfortunately, as a prototype there are a couple of bugs still evident, particularly around screen rotation, and hopefully Advent will iron those out prior to the early November UK launch.  More first impressions over at Android Community.
Update: We've spoken to to team responsible for the Vega about the screen-rotation issues, and it seems one of the unlabelled switches was in rotation-lock position.  The homescreen is always shown in landscape orientation, but when we tried any of the apps they were locked to portrait.  Advent are now working on a new build of the OS which will add a rotation-lock indicator into the toolbar, so that sort of confusion won't occur for buyers of the slate, but of course by the time it reaches stores it'll also have printed legends for all of the physical controls too.
[vms 540f67c1e9575e213be0]