UK retail chain Dixons Group – who run PC World and Currys – has outed a pair of own-brand Android tablets with budget price tags.  The Advent Amico is a 7-inch slate priced at a mere £129.99, while the Advent Vega has a 10.1-inch display, NVIDIA's Tegra 2 chipset, and comes in at £249.99.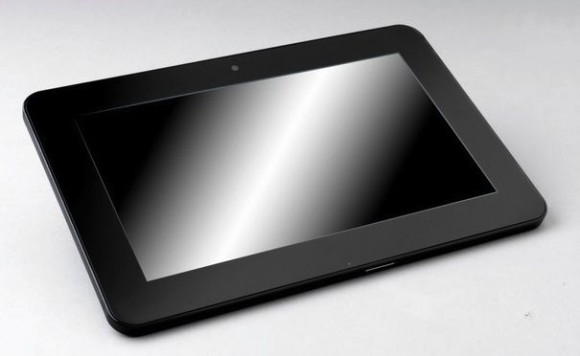 The smaller slate runs Android 2.1, while the Tegra model gets the newer Android 2.2.  Full specs aren't known, but the Amico has WiFi, a webcam and is 15mm thick.  The Vega, meanwhile, is 14mm thick, has WiFi and a 1.3-megapixel webcam, together with multitouch support and a battery apparently good for an iPad-matching 10hrs use.  A 4GB SD card will be included in the Vega as standard.
Both Advent tablets will be arriving in UK stores from November 1st 2010.  As far as we can tell, there's no relation to the ICD Vega 15-inch tablet we played with back at CES 2010.
[via Android Community]
Press Release:
Dixons Retail Launches into the Tablet Market with new Advent Range


• Advent Vega – the lowest priced fully featured tablet in the UK, £249.99
• Advent Amico – offering excellent value, £129.99

Dixons Retail, parent company of PC World and Currys has today announced the exclusive UK launch of two new tablet computers; the Advent Vega and the Advent Amico in a move which will bring tablet computing to the masses.
The Advent Amico, at only £129.99, using Android 2.1 with a 7" touch screen and WiFi, offers customers a great introduction to the fun and convenience of tablet computing. It is only 15mm thick and is great for downloading quality videos, games and music to enjoy anywhere. With the addition of a camera it offers customers fantastic value for money as an entry level tablet.
The fully featured Advent Vega at £249.99 is a quality and affordable tablet computer, brimming with features. It has a capacitive multi-touch 10.1" screen and an nVidia Tegra 2 dual core 1GHz processor making it one of the fastest tablets on the market, perfect for high quality video and sound playback and indeed more powerful than many netbooks.
Popular sites such as BBC iPlayer, gaming sites, MySpace, Yahoo! Mail and YouTube can all be accessed with ease on the new Advent Vega.
The Android 2.2 operating system coupled with the fastest processor for tablets on the market enables users to easily navigate their way around the functions and programmes on the Advent Vega. With a 4Gb SD memory card as standard, up to 10 hours continued use, only 14mm thick, a 1.3 megapixel camera and WiFi capability, the Advent Vega is a very capable tablet, ideal for portable computing, at an affordable price.
The shiny black casing is stylish and elegant, yet robust enough to withstand the stresses and strains of normal daily use.
Jeremy Fennell, Category Director at Dixons Retail said; "We expect tablets to take the computing market by storm and become one of the most popular gifts this Christmas.
"While top of the range tablets may be all singing and dancing, the Advent Amico is a great, no frills, starter product. The Advent Vega meanwhile offers those who want more from their tablets a quality, performance product at a very affordable price."
Currys and PC World will have a full range of tablets in its stores, spanning customers' differing needs and budgets from 1 November.