Adobe Photoshop Fix, Mix updated with iPad Pro support, iOS 9 multitasking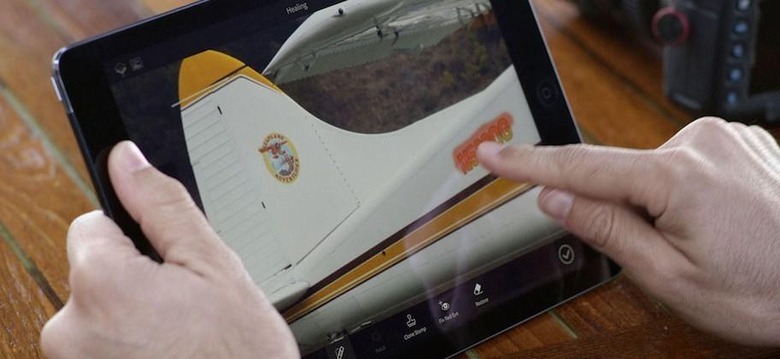 today released updates to its iOS versions of image-editing software Photoshop. Both Photoshop Fix and Photoshop Mix can now take advantage of iOS 9's new multitasking feature. But what's also surprising is that both updates introduce support for the
, Apple's upcoming larger-sized tablet. While it's assumed the iPad Pro will see release sometime next month, there's still no confirmed date yet.
The new multitasking support means the two Photoshop apps can be used with iOS 9's Split View feature, which allows users to have two apps open on the screen side-by-side, making it easy to switch between the two. This feature is limited to the most recent iPad models, including the iPad Air 2, iPad Mini 3, and the iPad Pro.
As for the mention of iPad Pro support, the update notes only go so far as to say that using Photoshop Fix and Photoshop Mix on the new tablet will make it easier for users to edit larger images, and that the apps will have "basic" functions for
.
Seeing as how Apple highlighted the Photoshop apps on stage when the iPad Pro was first unveiled, and that Adobe accidentally
the tablet has, it's possible they have a little inside information and know when the iPad Pro is getting released. That would be one reason why they want their apps to be ready on day one, plus it adds support to the theory that the new iPad will be launch within the next two weeks.
SOURCE Adobe
,