There's another odd way to charge the Apple Pencil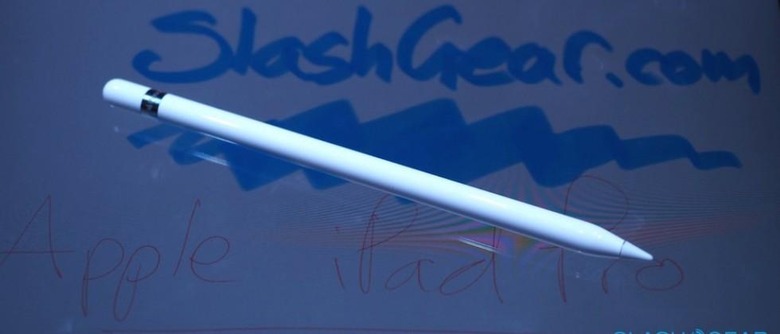 The Apple Pencil, Apple's expensive stylus that was revealed with the new iPad Pro back in September, has a very unique way of charging. It relies on Apple's now-standard Lightning connectors, with a cap on the top that pops off and lets the Pencil plug in to the iPad Pro's own charging port. While this is a handy way of charging while on the go, it does pose a bit of a problem. In order to connect with the iPad's female Lightning port, the Apple Pencil has a male connector. But what to do when the stylus needs to be charged with a male-tipped Lightning cable?
Turns out, Apple has already recognized this conundrum, and will be shipping the $99 Pencil with a small adapter that has female Lightning ports at both ends. This will allow the Pencil to plug into one end, and a USB-to-Lightning cable plug into the other.

This news comes from 9to5Mac, which also managed to get their hands on a diagram of the adapter, shown above.
While there's no confirmed released date for the iPad Pro, rumors hint that it will be launched sometime in early November, meaning the next few weeks. 9to5Mac's report also mentioned that AppleCare staff has been instructed to complete their iPad Pro troubleshooting training by Friday, November 6th.
As Apple always likes to have it have its staff well prepared to support the launch of a new product, this backs up the idea of a possible release during the following week.
SOURCE 9to5Mac